Sunday, Feb 14, 2021  |  6 pm
Indie Lens Pop-Up: Mr SOUL!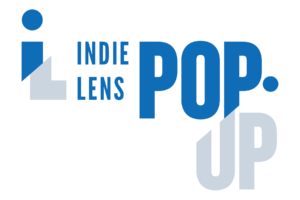 We're proud to partner with ITVS, Indie Lens Pop-Up, and our local PBS station KLRN to host a FREE Online Virtual Screening of Mr. SOUL! on February 14, 2021, at 6 pm. The short film Birth of Afrobeat will precede our feature film. Following the screening San Antonio Neo Soul outfit, The Foreign Arm will give a musical performance recorded at Presa House. 
Mr. SOUL!
Approximate running time: 60 min.
From 1968 into 1973, the PBS variety show SOUL!, guided by enigmatic producer and host Ellis Haizlip, offered an unfiltered, uncompromising celebration of Black literature, poetry, music, and politics—voices that had few other options for national exposure and, as a result, found in the program a place to call home. The series was among the first to provide expanded images of African Americans on television, shifting the gaze from inner-city poverty and violence to the vibrancy of the Black Arts Movement. Through participants' recollections and illuminating archival clips, Mr. SOUL! captures a critical moment in culture whose impact continues to resonate and celebrates an unsung hero whose voice we need now more than ever, to restore the soul of a nation.
ABOUT THE DIRECTOR
Melissa Haizlip (Producer, Director, Writer) is an award-winning filmmaker whose work responds to pressing social issues at the intersection of racial justice, social justice, activism, and representation. In addition to Mr. SOUL!, Haizlip directed and produced Contact High: A Visual History of Hip-Hop and produced You're Dead to Me (2013) directed by Wu Tsang, about a grieving Chicana mother coming to terms with the loss of her transgender child on Día de los Muertos. Melissa is currently co-executive producing a docu-series for Netflix, about the history of Black womanhood in America, explored through the lens of women in hip-hop, their lives, and their music.

Mr. Soul! (86 minutes – Broadcast Version) premieres on Independent Lens Mon, Feb 22, tune in or stream on KLRN or your local PBS station or stream on PBS Video. For more information, visit: https://www.pbs.org/independentlens/films/mr-soul/
---
Birth of Afrobeat
Approximate running time: 7m 10s
Through live-action and animation, filmmaker Opiyo Okeyo captures legendary drummer Tony Allen, revealing how he and his partner Fela Kuti created the Afrobeat genre.
ABOUT THE DIRECTOR

Opiyo Okeyo is an Angeleno writer, filmmaker, and founder of Rest In Beats, a production house creating projects that emphasize legacy and intergenerational dialogue in music. Opiyo attended Howard University and began his career with Discovery Channel. His work has appeared on MTV, National Geographic, Condé Nast Entertainment, and BuzzFeed among others. "Birth of Afrobeat" is his directorial debut.
---
ABOUT THE MUSIC
The Foreign Arm is a Neo-Soul outfit from San Antonio, Texas. Powered by a collective five-strong, luscious rhythms and sonorous harmonies, grab you by the heart and don't let go until long after the last tone sounds. Founded by vocalist/guitarist Nick Blevins and vocalist Andrea "Vocab" Sanderson, the band played their debut show at the BiblioTech, the first and only all-digital library in the country. As they gained momentum, they've played at increasingly unique locales and events, ranging from music festivals at majestic temples to benefits that give back to the local community.
In November 2016, The Foreign Arm competed against nine other prominent SA bands and won the San Antonio Sound Garden's "You Vote, They Win" contest, securing their place as the organization's flagship artist for 2017. On March 13th, the band will be performing at the prestigious Tobin Center for the Performing Arts accompanied by the Youth Orchestra of San Antonio in Purple Rain, a tribute to Prince. Since that time, they continue to gig regularly at venues such as 502, Brick at the Blue Star, Imagine Books and Records, and featured at Our Lady of the Lake University for the Mr. & Ms. OLLU Showcase. In 2018 The Foreign Arm had the distinguished honor of featuring at the Inaugural Mayor's Ball during DreamWeek. The following year, they were featured at City Council's Inaugural Ceremony with music and verse.