Saturday, June 16, 2020  |  8 pm
Indie Lens Pop-Up – Recorder: The Marion Stokes Project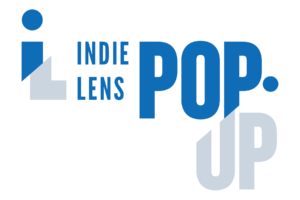 Presa House Gallery is excited to partner with ITVS Indie Lens Pop-Up  to host a FREE & public screening of the San Antonio premiere of Recorder: The Marion Stokes Project on Saturday, June 13, at 8 pm presented by KLRN Public Television. This screening is our second Indie Lens Pop-Up of the year, and we're proud to welcome back our master of ceremonies, the multi-talented Maximo Anguiano. In January of this year, we hosted an encore screening of The First Rainbow Coalition, directed by San Antonio Filmmaker Ray Santisteban. Recorder, directed by Matt Wolf, premiered at the 2019 Tribeca Film Festival.

Recorder: The Marion Stokes Project
Approximate Running Time: 90 mins
Marion Stokes secretly recorded American television 24 hours a day for 30 years, from 1975 until her death in 2012. Long before the era of "fake news," the Philadelphia-based Communist and radical activist believed that a comprehensive archive of the media would one day be invaluable, protecting the truth by archiving everything that was said and shown on television. Her visionary and maddening project nearly tore her family apart, and her son reflects back on his fractured, fascinating relationship with his complicated and fabulously wealthy mother. Now her 70,000 VHS tapes are being digitized for future generations, giving us all an eye-opening glimpse into how television shaped, and continues to shape, our world.
ABOUT INDIE LENS POP-UP
Indie Lens Pop-Up is a neighborhood series that brings people together for film screenings and community-driven conversations in over 90 cities across the US.
Recorder: The Marion Stokes Project premieres on Independent Lens Monday, Jun 15, tune in or stream on KLRN or your local PBS station. Streams on PBS Video: https://to.pbs.org/2ZdKyXL

ABOUT THE DIRECTOR
Matt Wolf is a New York-based filmmaker. His critically acclaimed and award-winning films have played widely in festivals and have been distributed internationally in theaters and on television. Matt's feature documentaries include Wild Combination about the cult cellist and disco producer Arthur Russell, and Teenage about early youth culture and the birth of teenagers. His latest film Recorder is about the activist Marion Stokes, who secretly recorded television 24 hours a day for 30 years. He is also the director of HBO's It's Me, Hilary and is the co-curator of film for the 2019 Whitney Biennial. He is a Guggenheim Fellow and a member of the Academy of Motion Pictures and Sciences.