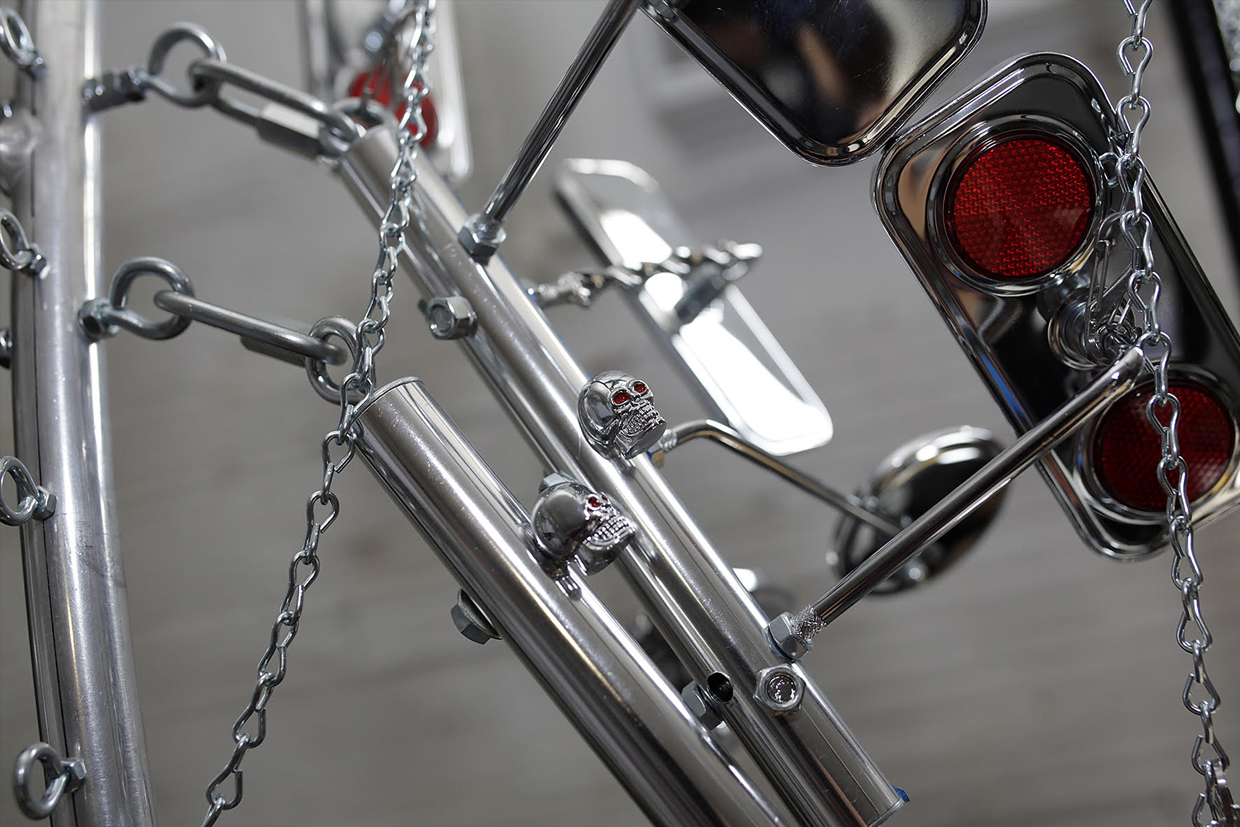 Rainey Knudson and Christina Rees on death row last suppers, how to stage a massive video show, and sex in Fort Worth.
1. Truth: 24 frames per second
Dallas Museum of Art
October 22 – January 28, 2018

"Truth: 24 frames per second brings together 24 pioneers of film and video and over six decades of work focused on pressing contemporary themes, such as race relations, political unrest, sexual identity, and the media, to explore the nature of truth and reality in contemporary life. Artists and filmmakers featured in Truth include Ant Farm, Dara Birnbaum, Mark Bradford, James Coleman, Phil Collins, Bruce Conner, Willie Doherty, Omer Fast, Morgan Fisher, Coco Fusco, Tatiana Gaviola, John Gerrard, Arthur Jafa, Zoe Leonard & Catherine Gund, Steve McQueen, Shirin Neshat, Pratibha Parmar, Ben Rivers, Rachel Rose, Anri Sala, Chick Strand, Jean-Marie Straub & Danièle Huillet, Anne Tallentire, and Rosemarie Trockel."
2. Tensile Strength
The Silos on Sawyer (Houston)
October 21 – December 2, 2017
"Tensile Strength is the second exhibition by Sculpture Month Houston at SITE Gallery Houston at the Silos at Sawyer Yards." The show features works by twenty artists, including many who are based in and around Texas. For a full list of artists, go here.
3. Casanova: The Seduction of Europe
Kimbell Art Museum (Fort Worth)
August 27 – December 31, 2017
"Casanova: The Seduction of Europe explores life in the eighteenth century through the eyes of one of its most colorful characters, Giacomo Casanova (1725–1798). Renowned in modern times for his amorous pursuits, Casanova lived not only in Italy, but in France and England, and his travels took him to the Ottoman Empire and to meet Catherine the Great in Saint Petersburg. Gathering together paintings, sculpture, works on paper, furnishings, porcelains, silver, and period costume, Casanova will bring this world to life."
4. Jimmy James Canales: Para Chrome
Presented by Presa House Gallery @FL!GHT (San Antonio)
October 6 – October 29, 2017
An exhibition featuring an immersive installation, video works, and a performance by artist Jimmy James Canales. The artist on his show: "Para Chrome focuses on augmented and absent bodies. Grids define a laboratory like space where armor, exoskeletons and customized packs are fashioned, where fragments are assembled, picked over, and pulled apart. Wearable sculptures, hanging with ominous inertness, are suspended in storage, waiting to be animated by human action. The sculptures reference space suit technology, cyborgs, and lowrider customization." The show is presented by Presa House and hosted by FL!GHT Gallery.
5. Julie Green: The Last Supper: 700 Plates Illustrating Final Meals of U.S. Death Row Inmates
Joann Cole Mitte Gallery I & II Texas State University (San Marcos)
September 28 – November 10, 2017
A show featuring 700 kiln-fired ceramic plates illustrating the final meals of death row inmates. The artist Julie Green, who is a professor of art at Oregon State University, plans to add 50 plates a year until capital punishment is abolished in the United States.