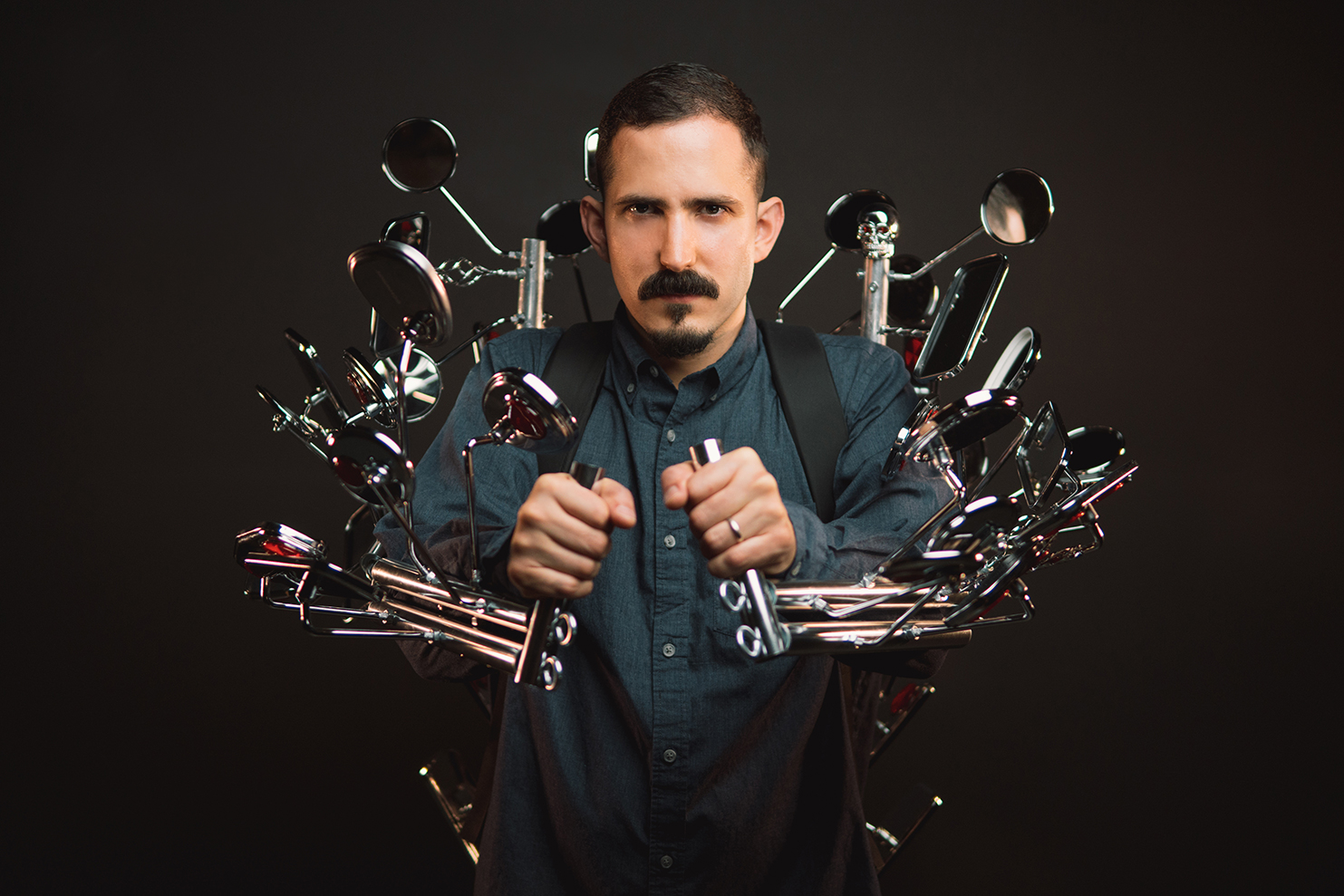 Glasstire staff and contributors share which Texas-based shows, events, and works made their personal "best lists" for 2017.
****
Neil Fauerso:

Jimmy Canales, Para Chrome presented by Presa House at Fl!ght Gallery, San Antonio

Canales' wondrous, dazzling show that involved wearable chrome suits, parachute cord string sculptures, artificial trees, and other objects was the most impressive and witty Texas show I saw all year. Canales cleverly fused his own obsessions and history into a rollicking meditation on vanity and the longing to shine. His wearable suits are all charmingly impractical — the idea being that body improvement on some level is about a dream instead of material goals. Canales connects science fiction with lowrider culture of South Texas, the aesthetic souls behind the metal and chrome. Para Chrome delivered what I hope for whenever I see an art show — visual delight, wit, interesting and unexpected references, and an overriding, ineffable sense of meaning.
****
Chad Dawkins:

Jimmy James Canales, Para Chrome, Presa House at Fl!ght Gallery, San Antonio

There is a real seriousness to Jimmy James Canales's playfulness. His videos, object mutations, installations, and endurance performances put on airs of self-deprecation, but Canales' work knocks over masculine insecurity and super-strength fantasy stereotypes with a light touch. His show of exo-suit sculptures and demonstrational videos at Presa House Gallery (temporarily hosted by Fl!ght Gallery) was a great leap forward for this young artist's craft and vision.