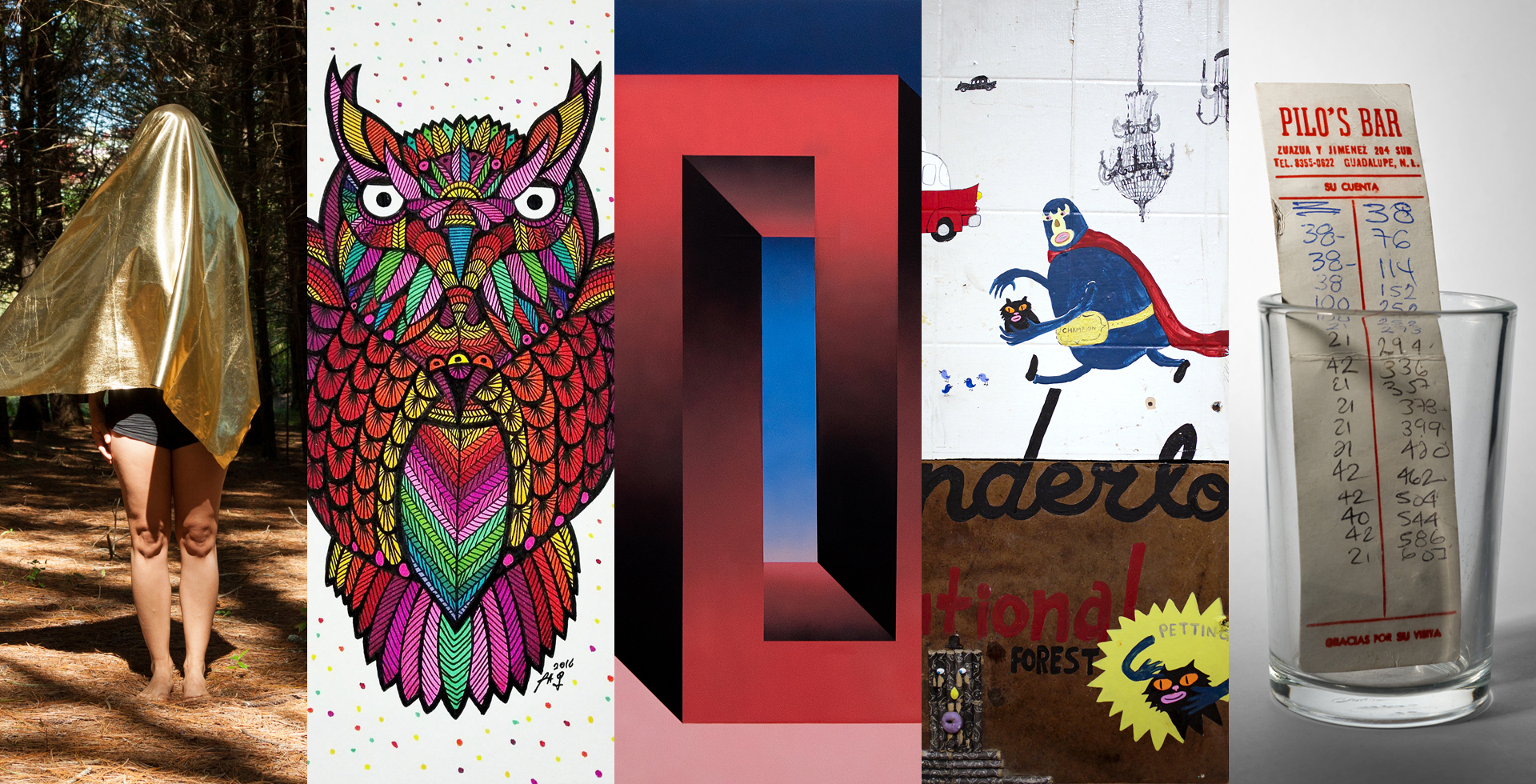 San Antonio Current / Bryan Rindfuss
In addition to their commendable efforts to showcase the work of established, emerging and practically unknown San Antonio artists — from old-school photographer Joan Frederick to rising printmaker Michael Menchaca and even the talented preparators who work behind the scenes at museums and cultural institutions — Presa House Gallery co-directors Rigoberto Luna and Jenelle Esparza have introduced viewers to artists based in Brownsville, Corpus Christi, Los Angeles, New York and Mexico.
For Degradado (Gradient), Presa House struck up a partnership with The Projecto, an Austin-based organization dedicated to "bringing together talented artists in the fields of visual art, music and beyond to generate creative projects promoting diversity in the arts and culture." Guest curated by The Projecto founder and director Coka Trevino, the new group show unites artists from Austin (Christina Moser and Matthew Bonifacio Rodriguez) and Monterrey, Mexico (Patricia Carrington, Ernesto Walker and Greometría). Other than hailing from two "uniquely creative communities" that Trevino holds dear, he explains that the included artists "share very little with each other, yet their works combined meld and transform colors into shape and dissolve reason into emotions." At the opening reception: beats by DJ Juan Alfredo "Gre" Ríos, aka El "Chido Machine."
Free, Fri Dec. 7, 6pm-midnight, on view by appointment through Dec. 29, Presa House Gallery, 725 S. Presa St., (210) 913-5842, presahouse.com.