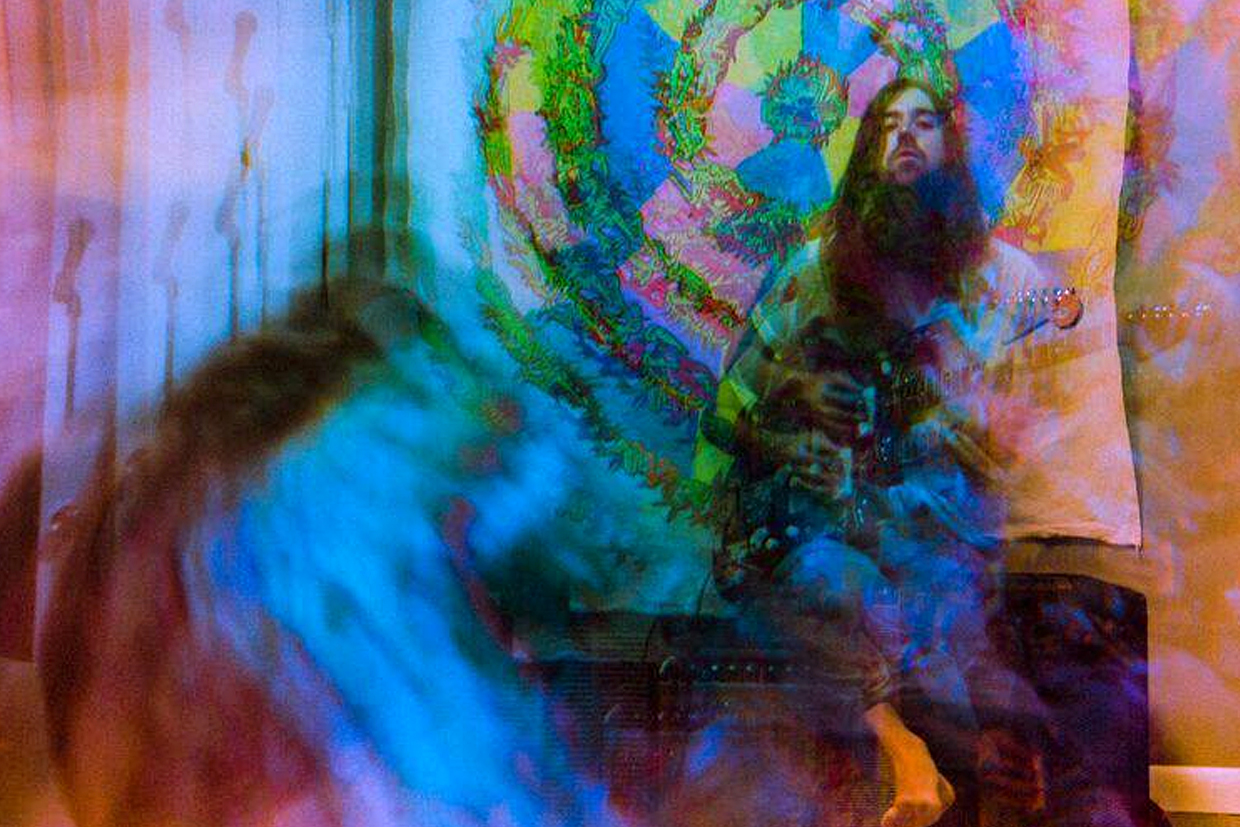 San Antonio Current / Bryan Rindfuss
Although often considered a solo endeavor for singer, producer and multi-instrumentalist Chazwick Bradley Bundick, hard-to-categorize Toro y Moi functions as a band while on tour, when Chaz Bear (as he's familiarly known) is supported by the likes of bassist Patrick Jeffords, drummer Andy Woodward, guitarist Jordan Blackmoon and keyboardist Anthony Ferraro. Rooted in both Columbia, South Carolina and Oakland, California, Toro y Moi (a Spanish/French hybrid term meaning the Bull and Me) often gets filed under the misleading heading of "chillwave" but has proven to be a stylistically divergent act with a knack for experimentation.
Despite shared history, musical sensibilities and members, Toro y Moi doesn't exactly beg to be put on the same playlist with Kid Trails, a fuzzy, earthy, slightly psychedelic offshoot Jeffords launched with Woodward as a lo-fi bedroom project back in South Carolina. Speaking to the East Bay Express about Kid Trails' inception, Jeffords explained, "I was just so busy with touring with Toro y Moi that a lot of times I'd just write a song with no real intention — little songs here and there." During a break from touring with Toro y Moi, Kid Trails got an opportunity to take things more seriously and released a few EPs that led up to the 2016 full-length Kid Trails Rising.
Released last year, Kid Trails' 2018 follow-up Displace heralds a bigger, rockier sound — the late, great Tom Petty emerges as an unapologetic influence — that sees Jeffords and Woodward reinforced by guitarist/vocalist Dylan Lee (of Washed Out), bassist/guitarist Joe Constantini and keyboardists Casey Mattson and Anthony Ferraro.
Lucky for adventurous San Antonio music scenesters and those of us who unfortunately hit the snooze button on buying tickets for the now-sold-out Toro y Moi show at Paper Tiger on January 26, Kid Trails is sticking around for an intimate, wallet-friendly gig in Southtown on January 27. In a statement from host venue Presa House Gallery, co-director Rigoberto Luna explained that, "While Toro y Moi embraces funky boogie-down beats and elaborate synth arrangements, Kid Trails celebrates and is inspired by old country, doo-wop, Southern-fried rock 'n' roll, and the likes of Squeeze, the Band and Tom Petty and the Heartbreakers.