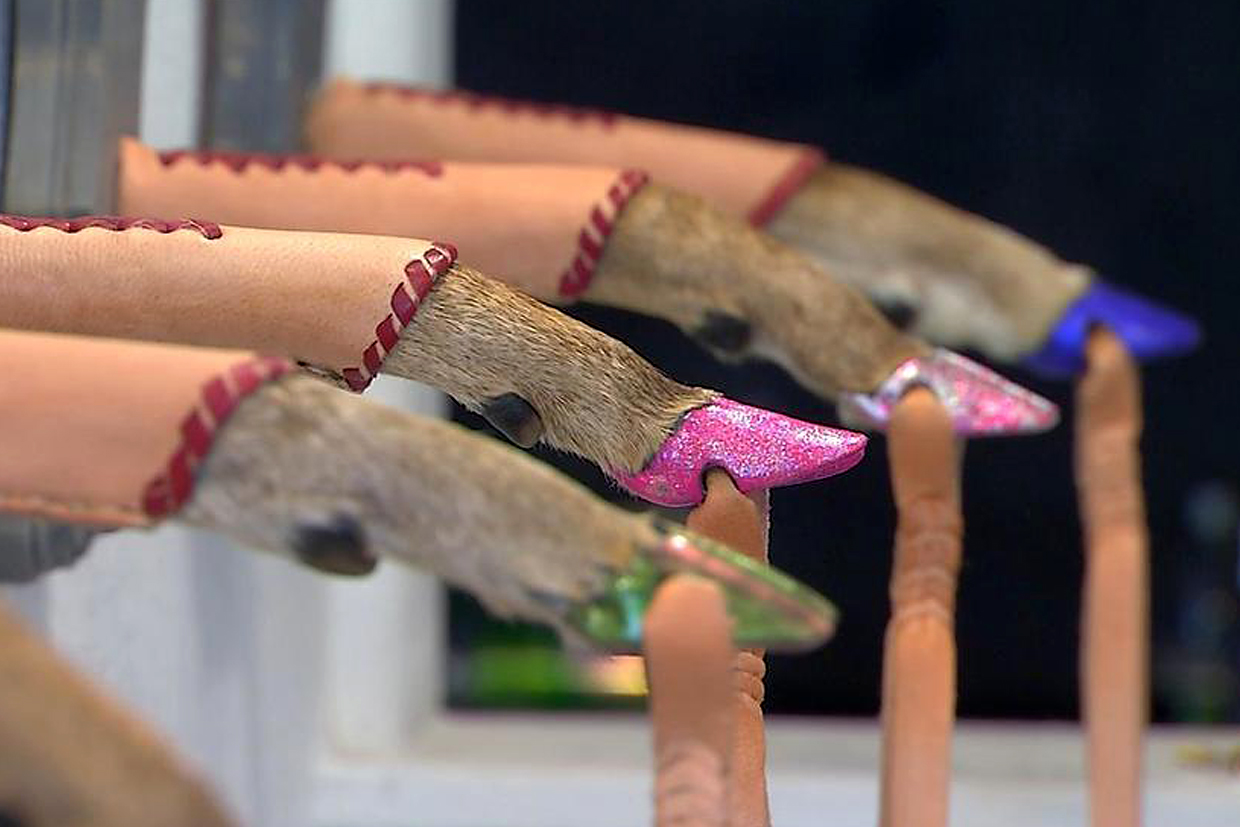 KABB FOX29 San Antonio / David Norris
Jose Villalobos knew from a young age what he wanted to do.
"Ever since I was a kid, I've always like being creative," said Villalobos.
When that passion led him to art school, his mother had some questions.
"How are you going to make a living at that. And I was like, it's ok, I'll be a teacher and do art on the side," said Villalobos.
His hard work paid off.
He's now an award winning artist, and was one of 25 people to be selected to receive a major grant from New York. And the only artist from Texas.
"Only one. And that was me," said Villalobos.
His new solo exhibit, Cicatrices, or scars, is on display now at Presa House in San Antonio.
It's about symbols of masculinity.
Hats, boots, belt buckles, and the expectations laid upon them.
"I deconstruct it and I reconstruct it, making a new form," said Villalobos. "And those forms tend to be a lot more flamboyant or have a feminine touch to them."
In this world, everything has a meaning. From the roses to the hats, even the dirt you see on the ground.
He's not trying to change what masculinity is, but expand upon it and break its social limitations.
"There are these expectations of how the male figure should be in the household," said Villalobos.
He knows a lot about changing expectations.
"Growing up closeted, a lot of my thing was oppressing these feelings of who I was," said Villalobos.
That's right, he's also gay.
"I came out in my early 20's."
This work is more than an exhibit.
For Villalobos, it's a cry for change, and maybe a symbol of hope.