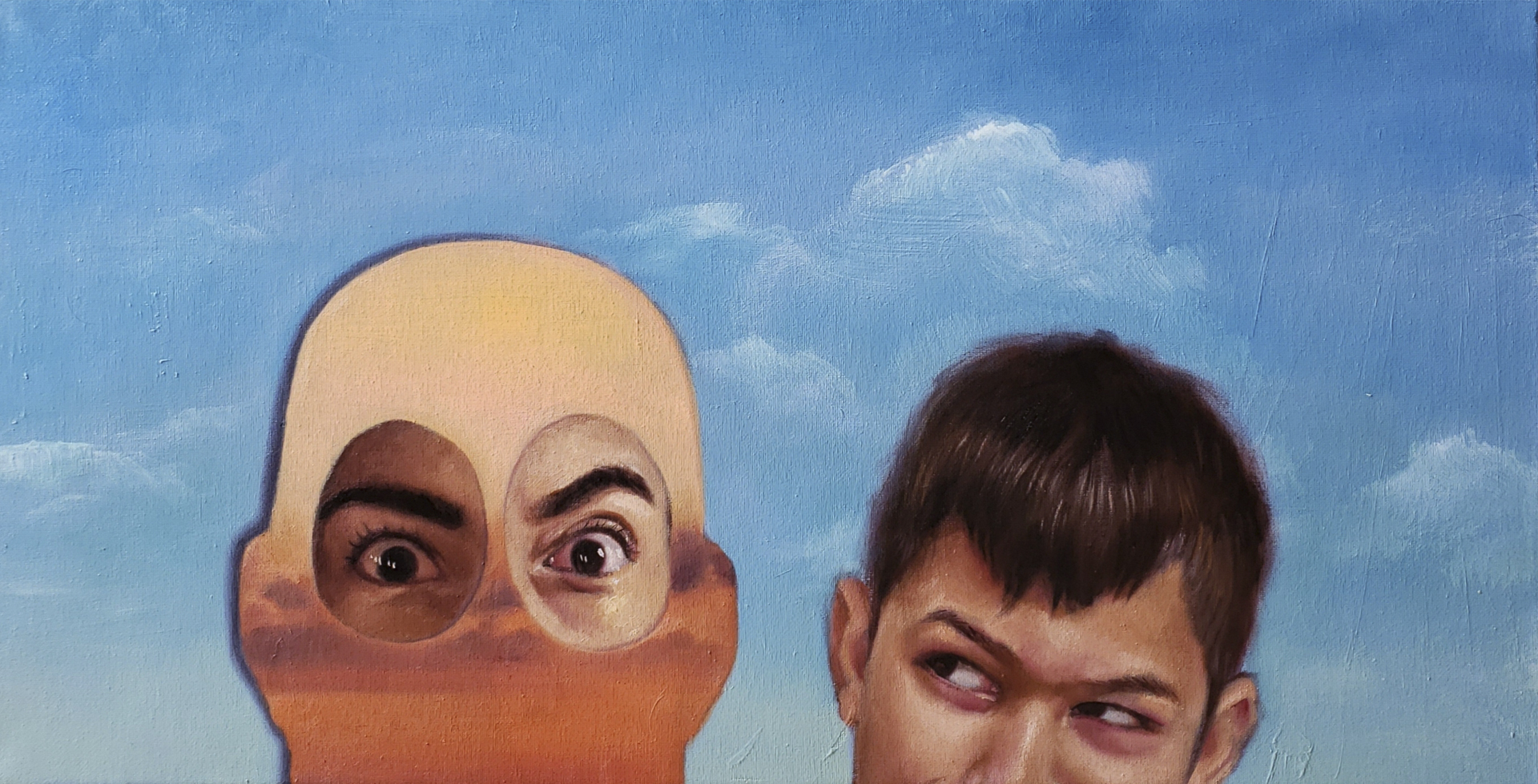 Jesus Treviño: Behind Our Walls and Alán Serna: Casa de Cambio
Presa House continues to be the prime gallery in San Antonio for showcasing a daring and original array of Latinx artists. Treviño is an artist who is emblematic of the renaissance of a generation of young artists who were raised in the Rio Grande Valley and studied at UTRGV, developing a lush, dreamy portraiture style. Treviño's works are thematically simple, depicting himself or his friends, but imbued with a jolting frisson of fractured perspective. The title, Behind Our Walls, speaks to the partitioned existence of immigrants and minorities and how such partition is both objectively real and deeply internalized.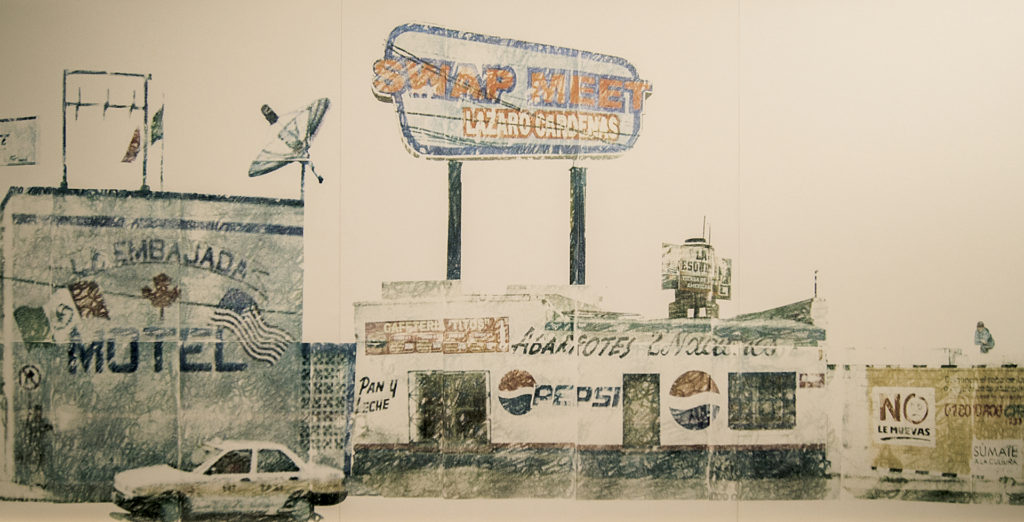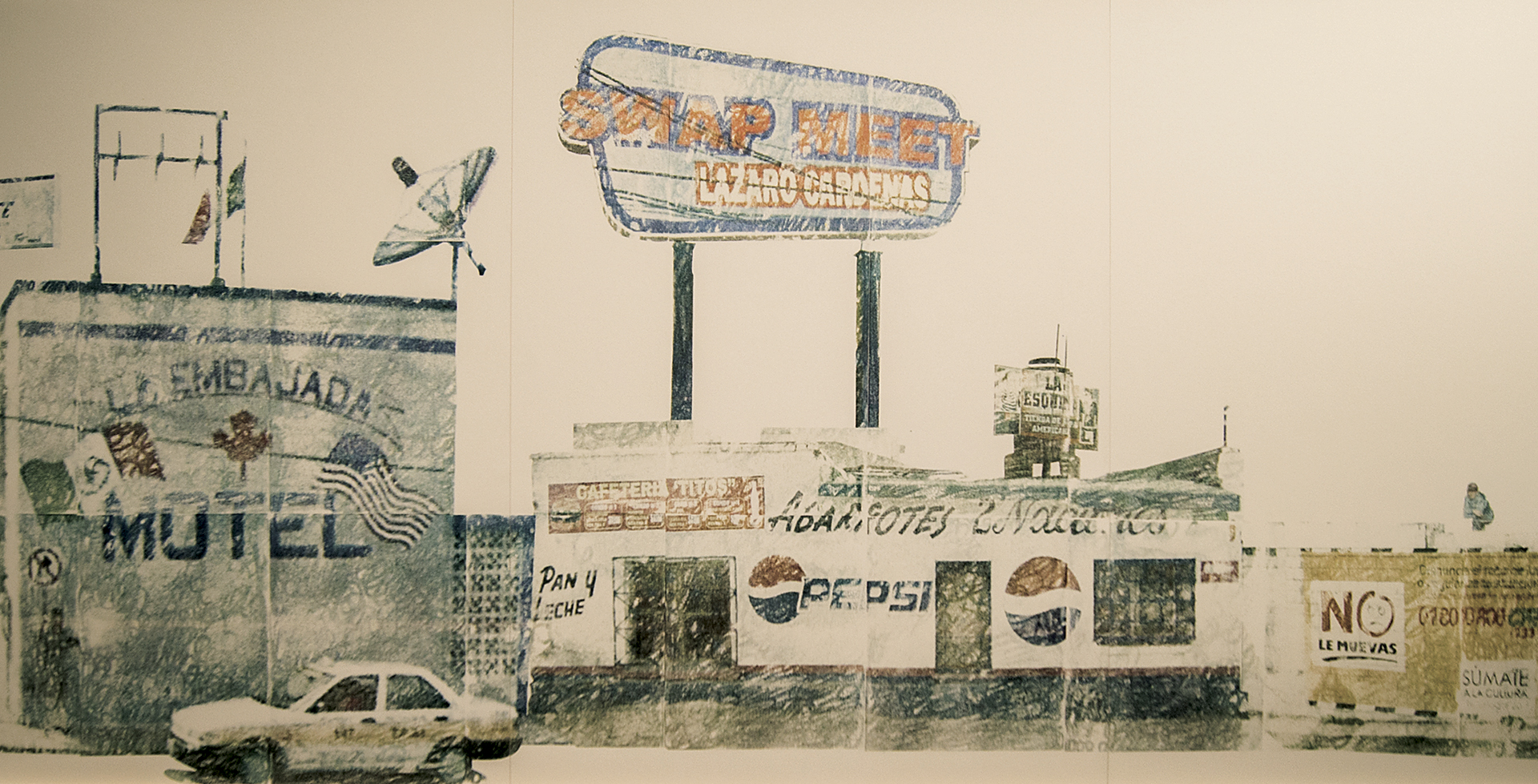 Serna's Casa de Cambio is described by the artist as: "…where you go to exchange currencies either from dollars to pesos or pesos to dollars. Growing up my home, was like a Casa de Cambio, a place of transition, negotiation, and exchange."
Serna's washed-out prints of South Texas and border landscapes and icons, in particular the ephemera of lavanderias and bodegas, are deeply haunting, melancholic, and beautiful. Serna finds a transient mystery in the hieroglyphics of a specific place. He subtly explicates the absurdity of borders and boundaries; there is a trail of brands, billboards, tickets, and IDs — replicating themselves, becoming fainter and faded from water and the sun — but still a record of existence, of a people, and a land.
At Presa House through August 31