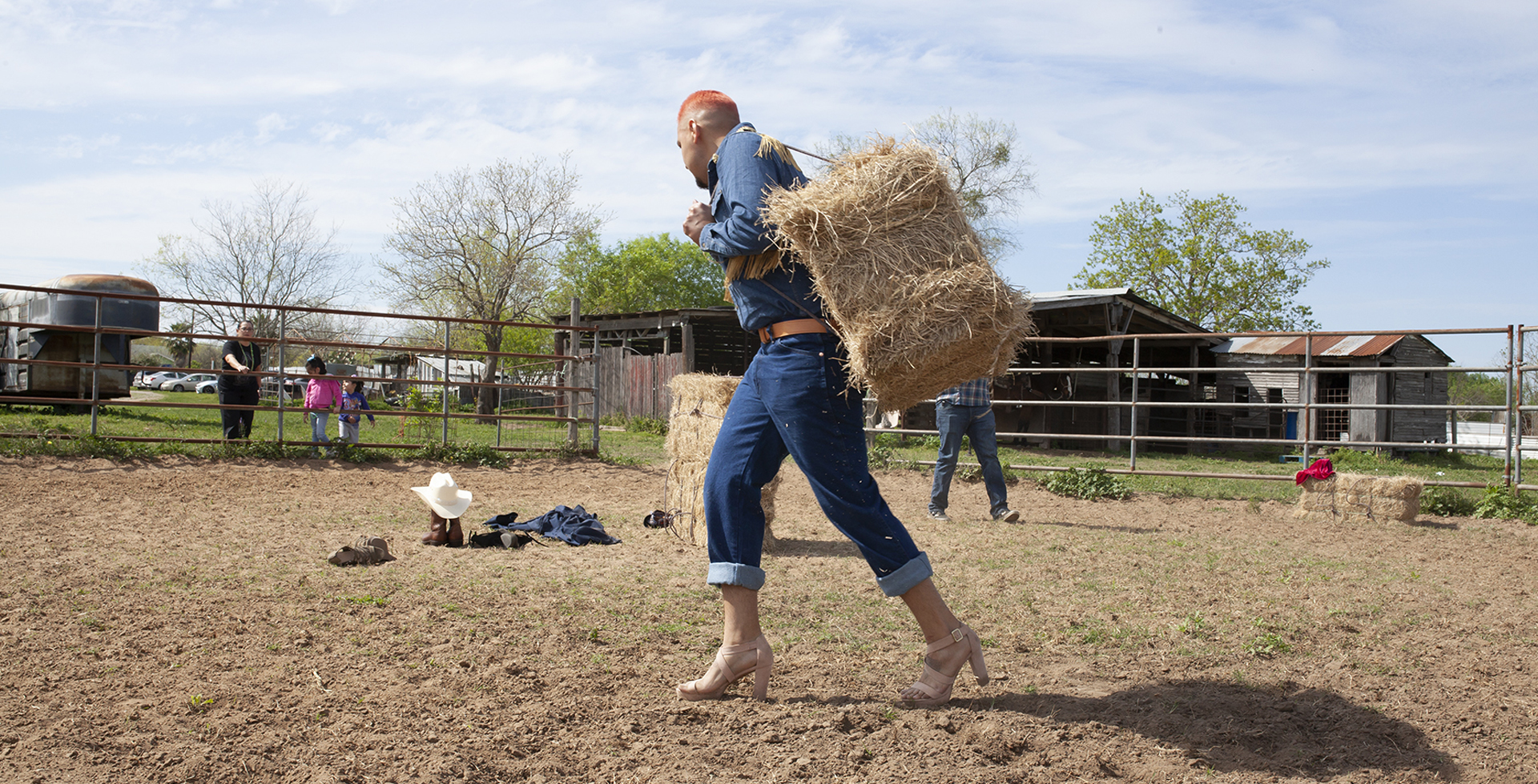 Glasstire staff and contributors share which Texas-based shows, events, and works made their personal "best" lists for 2019. 
Neil Fauerso, Glasstire Contributor
Jose Villalobos' performance art is rigorous and densely coiled with ideas and symbols. Early this year he performed at the family ranch of Presa House founder Rigoberto Luna, just south of San Antonio on a perfect, golden spring day. Villalobos' work often concerns effort, restraint, and catharsis. At the ranch he was dragged by a horse, donned high heels, hoisted bales of hay, stacked them and knocked them over. It was mesmerizing, beautiful, and resolutely non-didactic experience meditating on gender, colonialism, and the icons that uphold them. The best performance art can achieve moments that feel instantaneously cinematic. On this day, Villalobos singlehandedly unfurled an entire film.