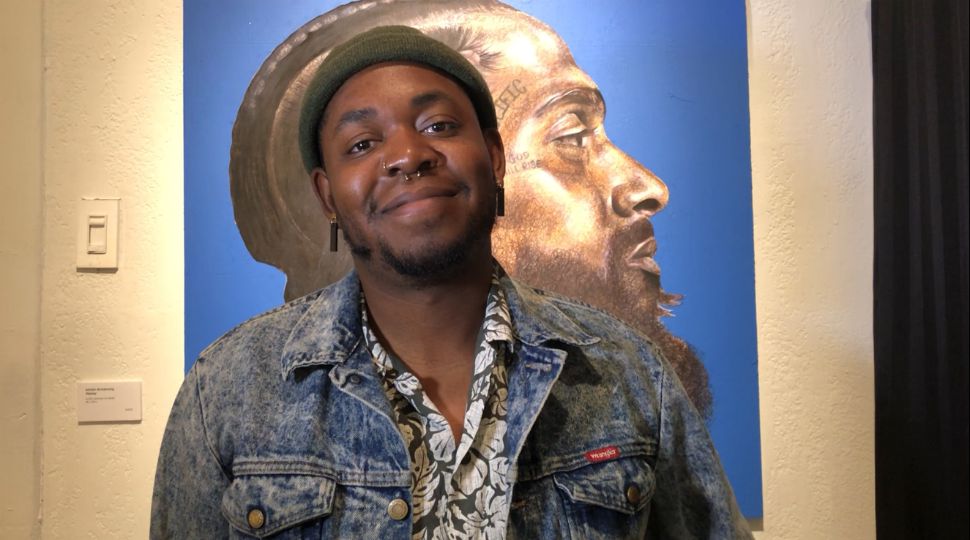 Spectrum News / Jose Arredondo
SAN ANTONIO — Lewis Rodriguez ventured into photography in the late '90s, when his first camera was a disposable Kodak.
Curated by Rigoberto Luna
Wants to provide space for artists from marginalized communities
We used to take pictures with these all of the time, when you had to take them to Eckhart or H-E-B and wait like a week," said Rodriguez, 33, while pointing at his tattoo. "But that's what I first took a picture with until I could afford a Nikon. – Lewis Rodriguez
Rodriguez was one of two artists featured at Presa House Gallery, a small space nestled in Southtown, that was curated by Rigoberto Luna and Jenelle Esparza.
Luna was a participant at nonprofit San Antonio Cultural Arts, where he was mentored by the late artist Manny Castillo.
I knew Manny since I was like 6 years old and he was really vital in me going to New York," Luna says. "And really helped me sort of realize like from going to drawing in your bedroom to like putting it on the streets. – Rigoberto Luna
Like Castillo, Luna wants to provide space for artists of all backgrounds, especially from marginalized communities.
Austin artist Adrian Armstrong said he appreciates the galleries inclusive culture.
"I mean we are in a field where it caters to a certain demographic," Armstrong said. "And I think when you have spaces like this that show work for up-and-coming artists or POC artists, it's just important because a lot of people give up in this point in their career or feel like they can't succeed because they don't have the resources so this proves differently." – Adrian Armstrong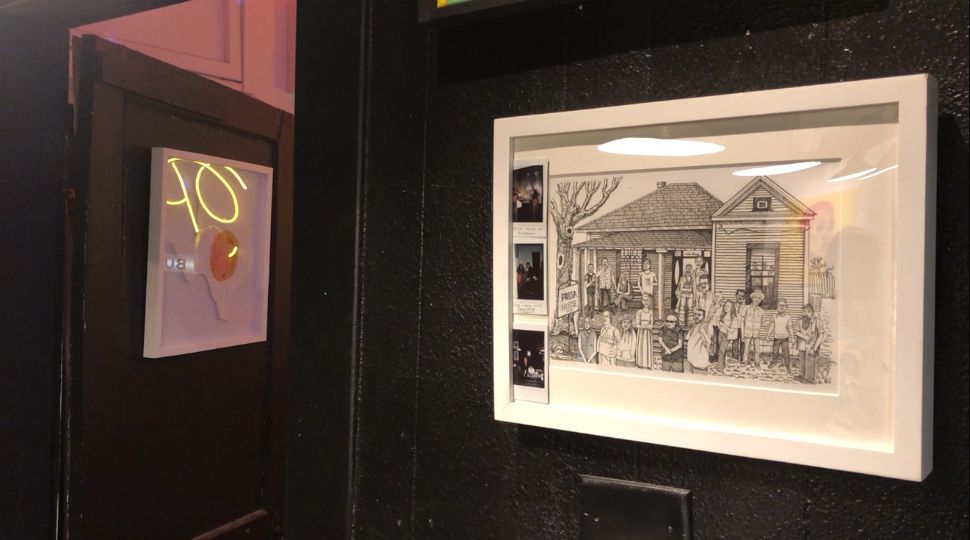 Rodriguez relished the opportunity to have his photos displayed at Presa.
"I'm so blessed to be here, like real talk. I'm not your typical art kind of dude," Rodriguez says. "And I'm just happy they gave me a chance to something to a different type of crowd." – Lewis Rodriguez