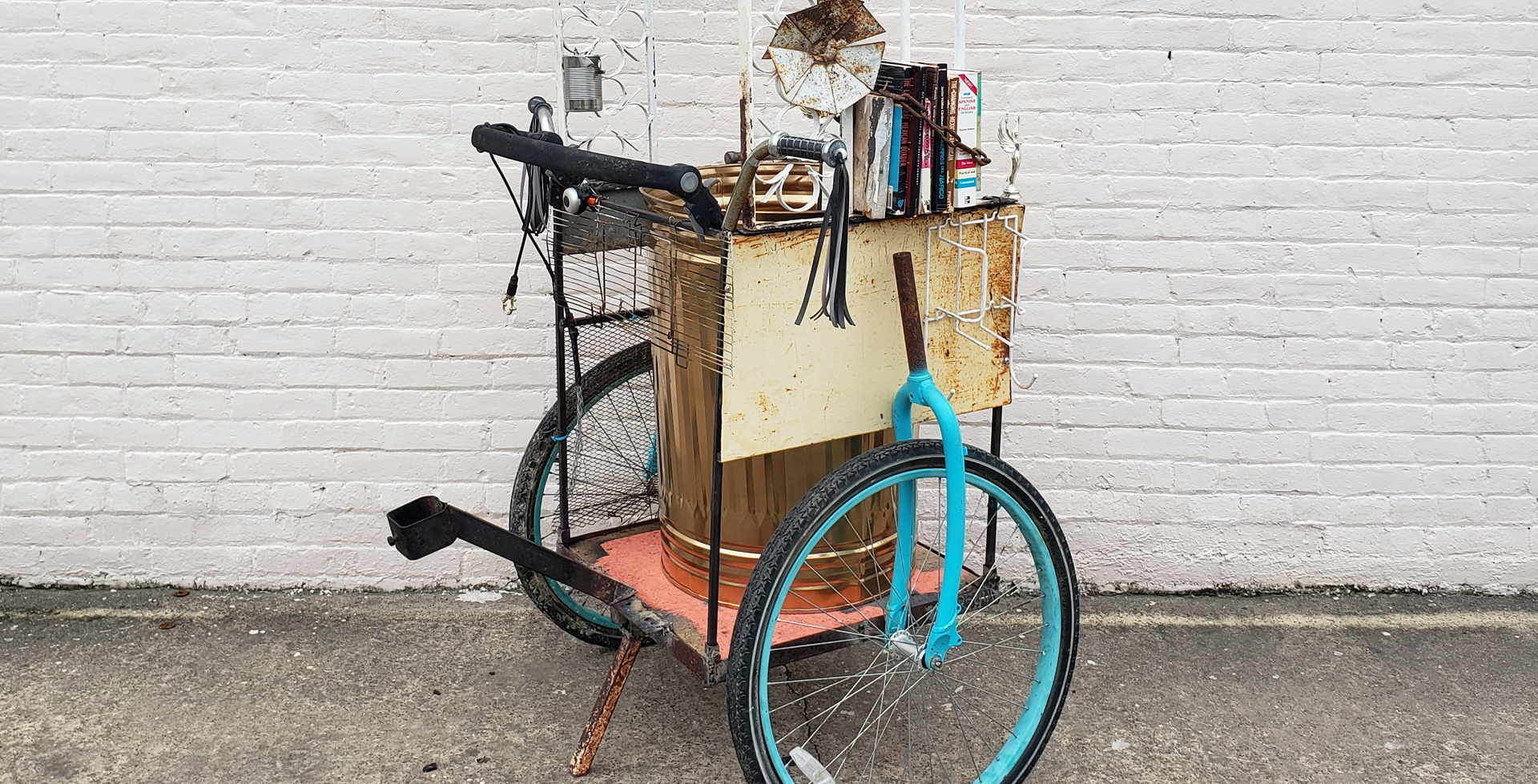 Brandon Zech and Christina Rees on an acclaimed painter's collage work, an incendiary welcome mat, and show that went from 67 works to nearly 2000.
1. Gil Rocha: The Things We Carry
August 7 – 29 | Presa House (San Antonio)
"Gil Rocha is a contemporary artist born and raised in Laredo, Texas. His art practice in and out of his studio encompasses a variety of techniques, including but not limited to assemblage, painting, drawing, sculpture, and installation. His work expresses the lexicon of the Mexican-American border and the many social/political issues that derive from it."
To see a Five-Minute Tour of this exhibition, please go here.
2. Texas Emerging: Volume I
July 24 – August 29 | Foltz Fine Art (Houston)
Texas Emerging: Volume I is the first show in a series of exhibitions that will feature "emerging visual artist of all disciplines from the state of Texas." The show is co-curated by the gallery with artist Jonathan Paul Jackson, and features works by Tom Bandage, Theresa Escobedo, Ronald L Jones, Matt Manalo, and DUAL.
3. Dorothy Hood: Collage
June 24 – October 24 | McClain Gallery (Houston)
A show of collage works by artist Dorothy Hood. From the gallery: "[Hood began] making collages in 1982, and while lesser-known, these works are rich in material experimentation and reveal a more intimate look at the artist's process and inspirations. By focusing on an edited group of collages, this exhibition provides a closer look at Hood's unique artistic vision and expands the understanding of her practice as a whole."
4. Texas Now: 2020 Texas Artist Showcase
July 25 – August 29 | Artspace111 (Fort Worth)
An online-only exhibition featuring all works submitted to Artspace111's summer open call.
5. Ester Partegàs: No Retention
June 19 – August 31 | Pure Joy (Marfa)
From the gallery: "The three sculptures presented here are part of Partegàs' Baskets. No Retention series that plays with scale and unexpected materials to make a ubiquitous and familiar object both alluring and strange. The works channel the history of Modernist sculpture, from early abstraction to Pop and onwards."