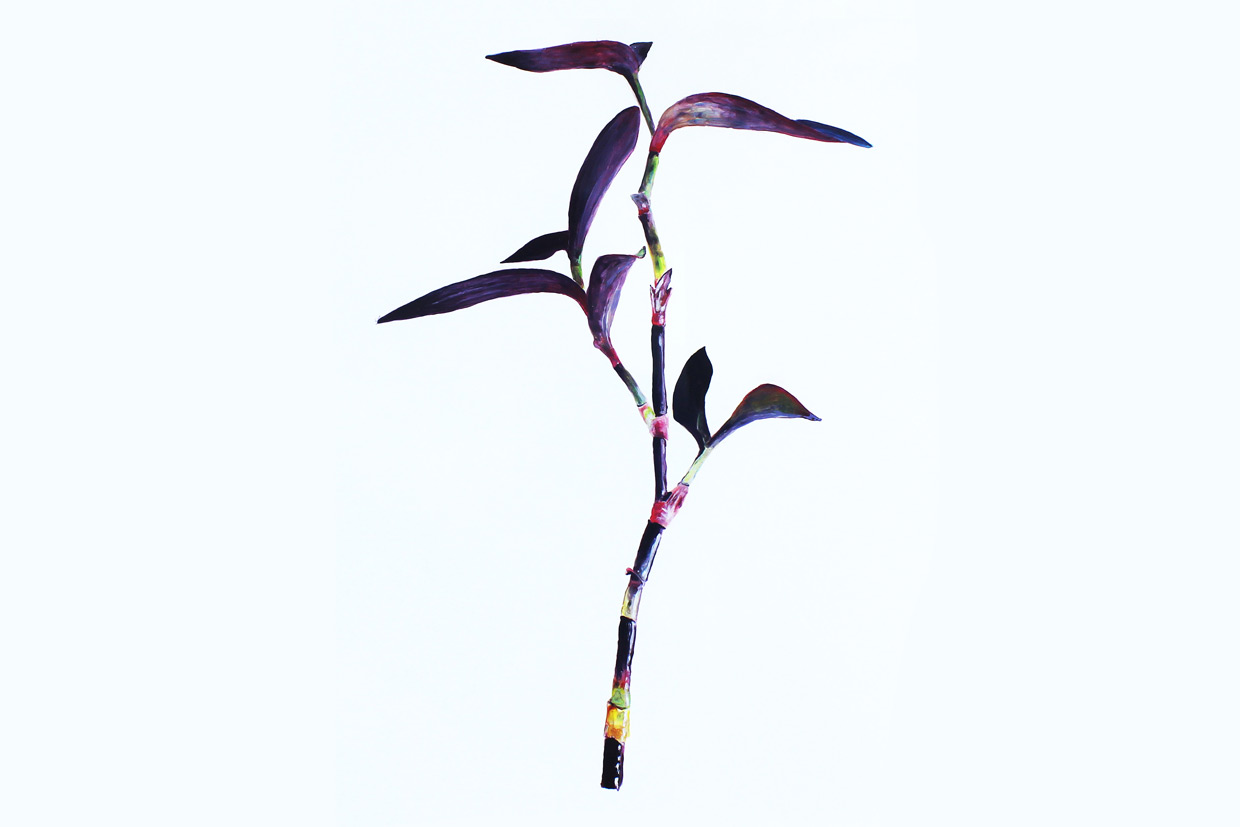 Glasstire | December 21, 2020
Glasstire staff and contributors share which Texas-based shows, events, and works made their personal "best" lists for this incredibly weird and worrisome year. As you may imagine, most of us stuck pretty close to home for much of it, but there was great art happening all across the state and beyond, both online and in person.
Josh Feola, Glasstire Contributor
Ashley Perez: Prey For Us at Presa House, San Antonio. The recently closed solo exhibition for San Antonio artist Ashley Perez was a resonant encapsulation of 2020's uprootings, and a high point in an already strong year for independent Southtown gallery Presa House. The receipt of a NALAC grant enabled Perez to work in a larger format and in media outside her established painting and drawing practice, and a sense of formal and thematic exploration from a solid base of experience characterized the flow of the show. The motif of snipped, gnarled purple heart plants recurred across several beautifully colored, exquisitely textured acrylic paintings and a hanging installation of miniature potted sprigs, an effective metaphor for translocation and resilience.

Christina Rees, Glasstire Editor-in-Chief
Think what you will about me banging Glasstire's drum here, but let me tell you: I saw more Texas art shows this year than ever. Why? Because we launched our Five-Minute Tours series.
When lockdown commenced, we couldn't see all the shows that were up, and so we asked commercial galleries, museums, nonprofits and artist-run spaces across the state to send us video walk-throughs of their current exhibitions. As of this writing, there are more than 220 video tours on our site, of every conceivable kind of art exhibition from every kind of artist and venue across Texas — and they keep coming in. We have been "walked through" a staggering variety of shows — by the artists, gallerists, curators… . The tech prowess behind the videos is all over the place — from gratuitously slick to comically off-the-cuff. I love it. But mostly I'm just looking at the art.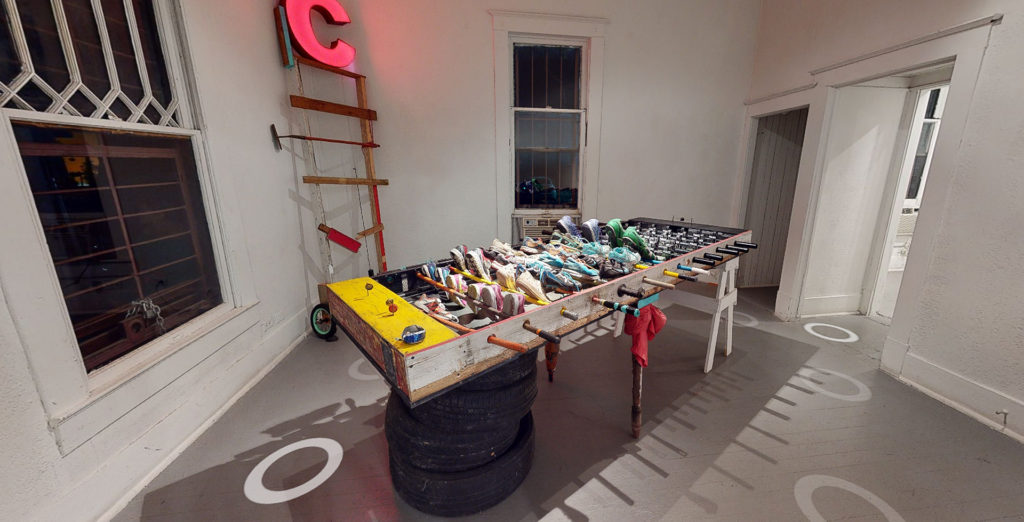 A few favorites of mine over the past… gah! nine months? Hillerbrand+Magsamen at Heidi Vaughan Fine Art in Houston; Jessica Ninci at the Galveston Artist Residency; a video walkthrough of three exhibitions at Houston Center for Contemporary Craft; Caroline Doherty at CO-OPt Research + Projects, Lubbock; Jade Walker at The Museum of Pocket Art, Austin; Virginia Lee Montgomery at Lawndale Art Center, Houston; Chris Sauter at Dock Space Gallery, San Antonio; Allyson Packer at the Hamon Arts Library Hawn Gallery at SMU, Dallas; Gil Rocha at Presa House Gallery, San Antonio; and Angel Cabrales at Nancy Fyfe Cardozier Gallery at UT Permian Basin, Odessa. In person, road-tripping across Texas, I may have caught only a handful of these. The tours got me there as best they could.
There is an ongoing discussion amongst staff about whether we'll continue to ask for and run them after this Covid mess finally recedes. As with many "habits" that have formed over quarantine that turned out to be surprisingly useful, if not reassuring, we'd like to think art venues across Texas will continue sending us video files, and we'll keep the tours coming. It's a giant state! It's hard to see everything in person even in the best of times.