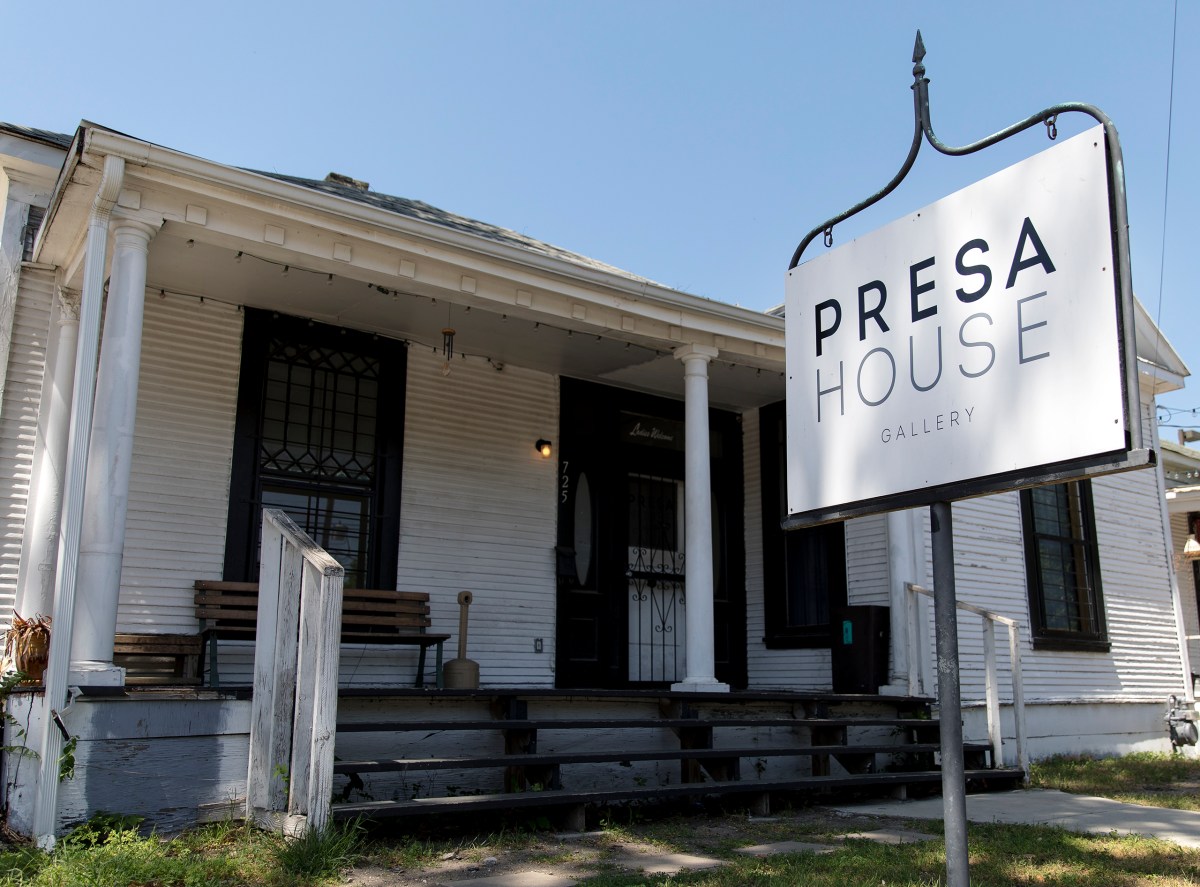 San Antonio Report | by Josh Feola
Presa House, an event-based gallery, is seen on Saturday in the Southtown neighborhood. Southtown gallery Presa House will host two events this month that engage a broader cross-section of the city than the typical art world crowd. The first takes place Sunday, April 11, and is the latest in a monthly documentary screening program conducted in partnership with the PBS Indie Lens Pop-Up Virtual series.
Sunday's main screening is the first episode of Philly D.A., a docuseries about Larry Krasner, the civil rights lawyer who won a landslide victory to become Philadelphia's District Attorney in 2017. Krasner campaigned on a radical overhaul of the city's criminal justice system, and the documentary chronicles the challenges of following through post-election.
Presa House is one of 59 national partners participating in the Indie Lens Pop-Up, and one of three in Texas, along with the Panhandle and Midland PBS stations. All partners will screen Philly D.A. this month, and Presa House will additionally screen two short documentaries tackling related issues of racial and social justice at the local level: San Antonio-born filmmaker Ya'Ke Smith's Edwin, about a man sentenced to 40 years in prison for murdering a cab driver when he was only 12, and 45 Days in a Texas Jail, which centers on the story of artist and activist Faylita Hicks and racialized policing in central Texas.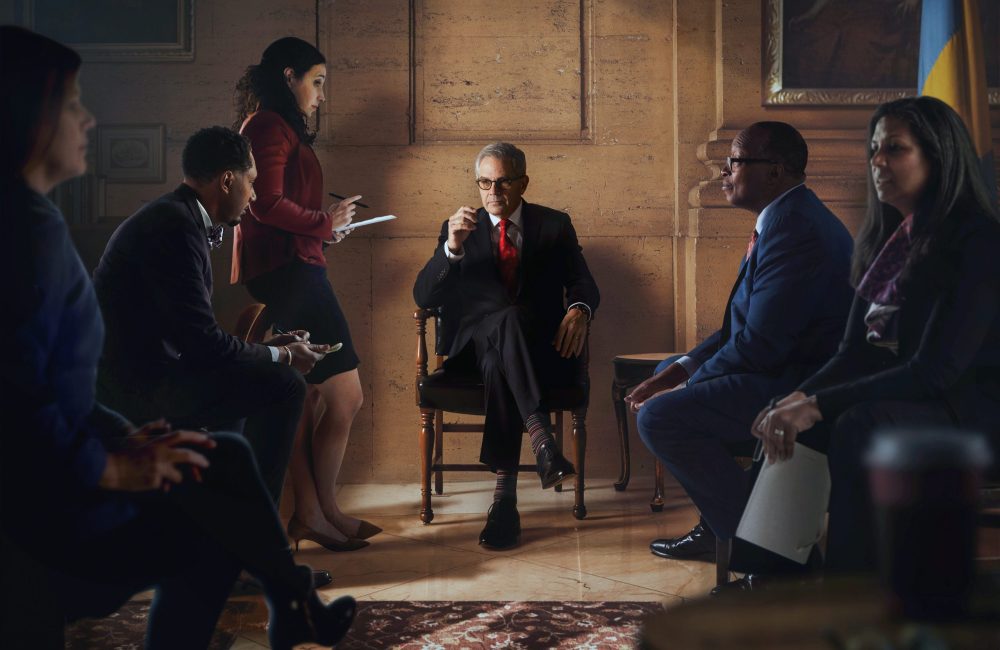 It's Presa House's second year participating in the Indie Lens Pop-Up, and going virtual for the 2021 edition has been a "big learning curve," said Presa House director Rigoberto Luna. Though Luna moderates the screenings on the virtual platform OVEE – which allows viewers to dialogue in a chatroom as the film screens – he has worked closely with filmmaker and programmer Manuel Solis in selecting companion documentaries to screen and increasing community engagement around the topics addressed in the films.
Solis previously programmed the Guadalupe Cultural Arts Center's long-running CineFestival. He received a $5,400 grant from the National Association of Latino Arts and Cultures (NALAC) in 2019, which he is using to produce a new project called MonteVideo, "to support Latinx-themed independent film screenings for underserved San Antonio communities via non-traditional venues."
For Sunday's event, Solis reached out to filmmaker Ya'Ke Smith, who is now a professor and dean at the University of Texas at Austin. "We thought that if we were working with local talent, then there would be more local interest," said Luna, adding that numerous conversations with groups like San Marcos-based advocacy group Mano Amiga led to an impressive lineup of panelists that will gather for a virtual discussion after Sunday's online screenings.
These include Smith himself, who will moderate the discussion, as well as Joe Gonzales, the Bexar County District Attorney; Justin Martinez from the Bexar County office of the Texas Criminal Justice Coalition; community organizer Laquita Garcia, of the Texas Organizing Project; and Faylita Hicks, the activist, writer, and interdisciplinary artist whose story is told in 45 Days in a Texas Jail.
"It's been a cool process because everybody sees it as a good opportunity to engage the [Bexar County] DA and touch on a lot of topics that are important to our May elections," Luna said of the Sunday panel.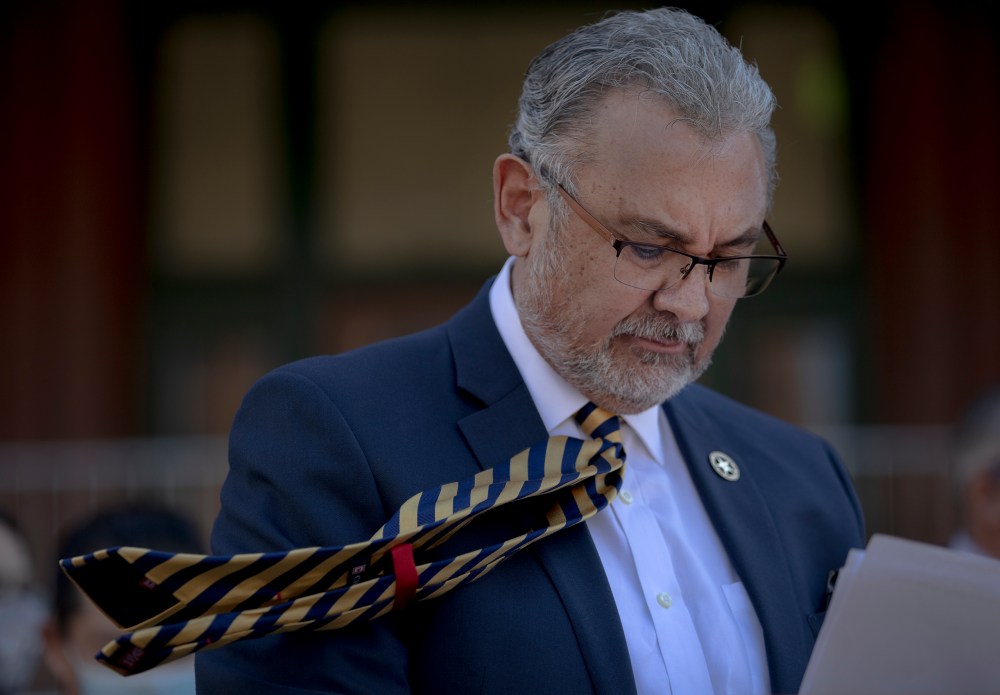 One of the most divisive political issues in the upcoming city election is Proposition B, a push from progressive nonprofit Fix SAPD to remove collective bargaining rights for San Antonio's police union.
"That's the exciting part of this entire process – there are these very tuned-in voices. They're knowledgeable about everything happening. Being able to watch a film like Philly D.A. and then feed off the energy of that film and then relate it to what's happening in local politics… There's so much more to offer with this one, and I really hope we're able to get more people into the room and a part of that conversation," Luna told the San Antonio Report.
A few days after the screening, Presa House will confront another divisive topic when it partners with Planned Parenthood South Texas to design an outdoor display as part of the King William Association's House Float Parade. Presa House was approached with the idea by Kathy Armstrong, formerly of Luminaria, and decided to invite 13 women artists to participate. Luna said the gallery wanted to "give everybody a chance to voice whatever they want about Planned Parenthood."
Presa House's stationary float will include reproductions of each artist's work printed on die-cut corrugated plastic and displayed on the outside of the building. Participating artists include Brownsville artist Josie Del Castillo, who'll have a solo show at the gallery in June, and Presa House co-owner Jenelle Esparza, who'll have a show in August.
It's a more outward-facing show than the gallery is used to doing. "We've always supported Planned Parenthood, [but] I don't think we've ever had a chance to publicly say that we stand with them," Luna said. "Me and Jenelle talk about how a lot of people may not be happy with what we're gonna put out there, in terms of the message. But it's what we support, it's how we operate at the gallery. So we're putting it all out for everyone to see."
Sunday's screening and panel begins at 6 p.m. and is free and open to the public. Register on the OVEE platform here. The final screening in the 2021 Indie Lens Pop-Up is The Donut King, which will screen on Sunday, May 16. Presa House's entry in the House Float Parade, entitled The Love Float: Every Body Cared For, will be on view from April 15-25.