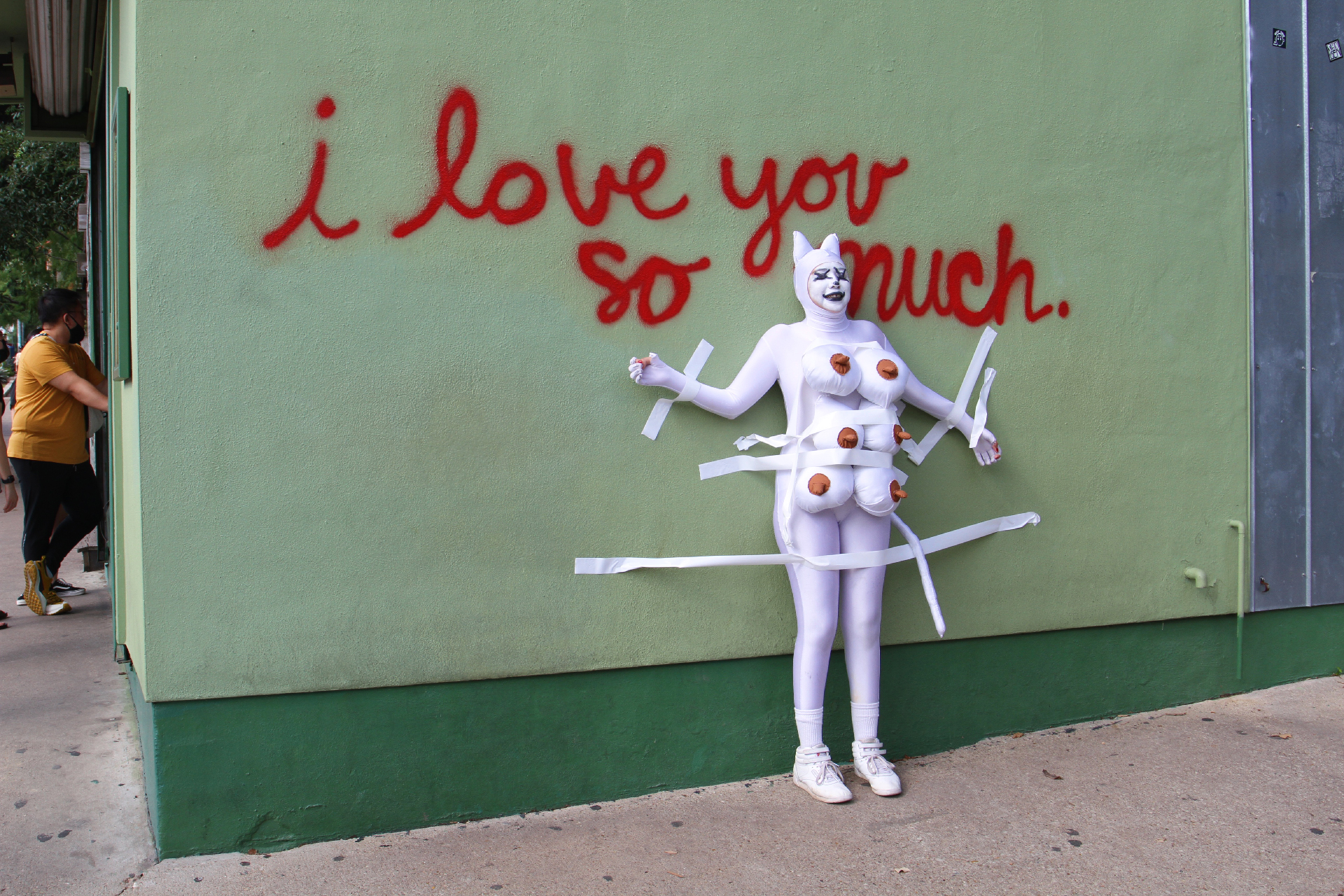 Glasstire | December 20, 2021
Glasstire's staff and contributors share which Texas-based shows, events, and works made their personal "best" lists for 2021.
William Sarradet
Andie Flores at Presa House, San Antonio and Welcome to My Homepage, Austin.
The theater of reality has been hard to top for a couple years, but a few artists in 2021 gave it their best shot. Andie Flores opened Presa House's exhibition calendar for 2021 with her show, but always near poets, and then she performed her costume-absurdism for the rest of the year on Instagram, @bidibidibummer. The ribaldry took place at various sites: Coconut Club, a shopping mall, and even a funeral services center. For her Welcome to My Homepage digital residency, Anti-Tourism Manifesto, scrolling text asks of Austin partygoers, "How are you participating in the very limiting illusion?" Flores' output during 2021 was full of ecstatic performance and outrageous costuming. Her ability to blend the two into a visual art practice that is fascinating to watch and contemplate was among my favorite art viewing experiences this year.