Free Screening | Saturday, March 18, 2023 at 7 PM
Storming Caesars Palace, 2022 (60 min)
Directed by Hazel Gurland-Pooler
"Storming Caesars Palace" chronicles the extraordinary story of Ruby Duncan who went from a boisterous protestor to a strategic organizer to a White House advisor. As she led a grassroots movement that fought for basic income guarantee for families, challenging presidents, and the Las Vegas mob, everyday Americans had to rethink their notions of the "welfare queen"—a derogatory stereotype of women who allegedly misuse or collect excess public assistance through fraud or manipulation.

The film will make its television debut on PBS's Emmy Award-winning documentary anthology series INDEPENDENT LENS on March 20, 2023, at 10:00 p.m. ET (check local listings). "Storming Caesars Palace" will also be available to stream on the PBS app.
Through interviews with Duncan, her family, and key players in the movement such as Gloria Steinem, filmmaker Hazel Gurland-Pooler weaves together a trove of archival footage to tell the story of the brave fight for justice, dignity, an adequate income, and democratic participation for low-income mothers.

Based on the groundbreaking book by Annelise Orleck, Storming Caesars Palace: How Black Mothers Fought Their Own War on Poverty, the documentary spotlights an unsung leader and movement, whose stand for America's principles of justice, inclusion, and opportunity for all continues to shape the calls for economic justice that ring today.
About the Filmmaker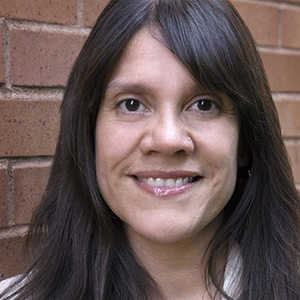 Hazel Gurland-Pooler (Director)

Hazel Gurland-Pooler is a Colombian-born, NYC-based director/producer and documentary filmmaker. She directed 10 episodes of PBS's, Finding Your Roots with Henry Louis Gates Jr. and co-produced the 6-hour The African Americans: Many Rivers to Cross, also with Gates Jr., which won Emmy, Peabody, duPont-Columbia, and NAACP Image awards.
---
The Ritual to Beauty, 2021 (14 min)
Directed by Shenny de Los Angeles, Maria Marrone
Three generations of Dominican women explore their relationship to relaxing their hair. By conjuring the magic of water and the power of her ancestors, a daughter uses spoken word poetry as an incantation to break the generational curse that has blocked the women in her family from locating where joy lives inside the body.
About the Filmmakers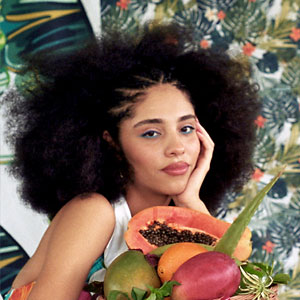 Shenny de Los Angeles
Shenny De Los Angeles is a Dominican-American interdisciplinary performance artist. Centralizing Black & Brown Caribbean femmes in her stories, Shenny invites every hurt to free itself into joy- affirming the beauty in being alive. Their work has been commissioned by The Latinx Playwright Circle, Latina Magazine, and Mabou Mines Theatre, to name a few. Her short film, The Ritual to Beauty, received the Grand Jury Prize at Slamdance and is also now available to stream on The New Yorker. Currently, as an Artist in Residence at Harlem Stage and Brooklyn Arts Exchange, Shenny is exploring ritual performance pieces that integrate spoken word in theatrical and cinematic form.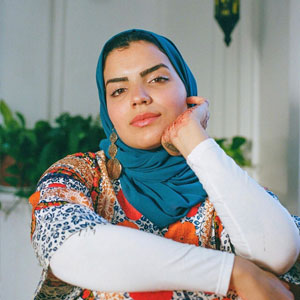 Maria Marrone
Maria Marrone is a Venezuelan-born filmmaker and photographer. She received her degree in Film & Television from New York University, and has recently completed a master's at the London School of Oriental & African Studies in Global Media and Communications. She has worked with Oscar-nominated directors Karim Amer & Jehane Noujaim, as well as with award-winning editor Keiko Deluchi. Her work has been showcased on a variety of platforms including VICE's Creators Project and the New Latin Wave Festival in New York.
---
About Indie Lens Pop-Up
Indie Lens Pop-Up is a neighborhood series that brings people together—virtually and in-person—for film screenings and community-driven conversations. Featuring documentaries seen on PBS's INDEPENDENT LENS, Indie Lens Pop-Up draws local residents, leaders, and organizations together to discuss what matters most, from newsworthy topics, to family and community relationships. Make friends, share stories, and join the conversation. For more information, visit pbs.org/independentlens/indie-lens-pop-up
About INDEPENDENT LENS
INDEPENDENT LENS is an Emmy® Award-winning weekly PBS series airing Monday nights at 10 p.m. ET. The acclaimed series, with Lois Vossen as executive producer, features documentaries united by the creative freedom, artistic achievement, and unflinching visions of independent filmmakers. Presented by ITVS, the series is funded by the Corporation for Public Broadcasting, a private corporation funded by the American people, with additional funding from Acton Family Giving, the John D. and Catherine T. MacArthur Foundation, Wyncote Foundation, and the National Endowment for the Arts. For more information, visit pbs.org/independentlens. Join the conversation: facebook.com/independentlens and on Twitter @IndependentLens.