Past Exhibition: February 5, 2022 – February 26, 2022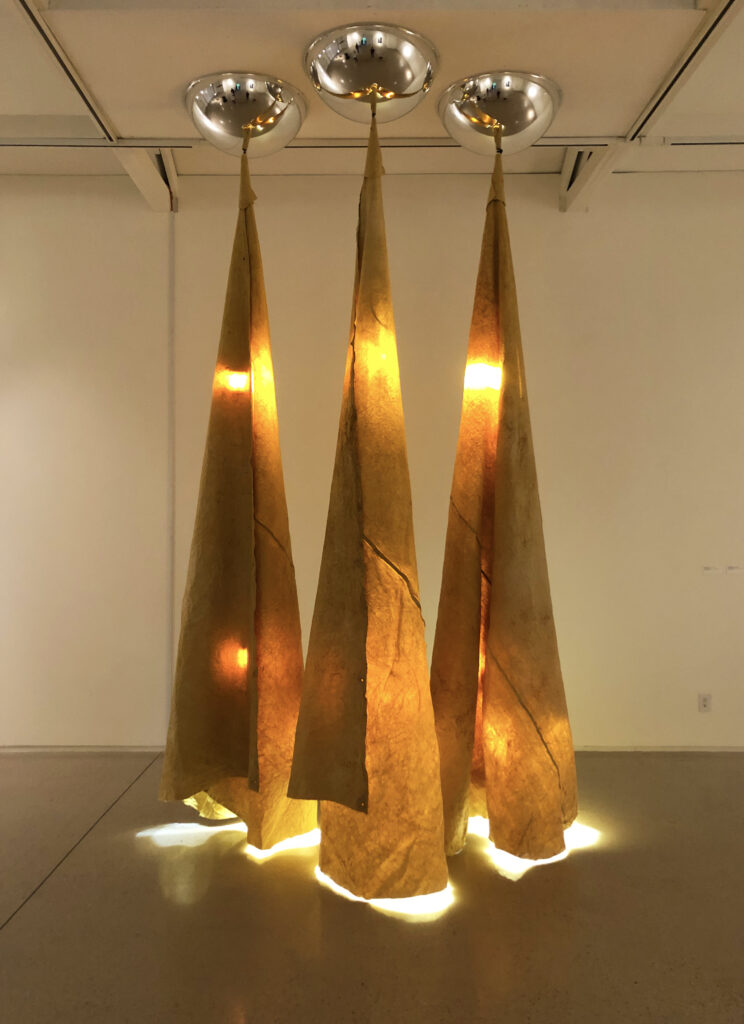 The first sculpture that captured my attention as a young man was a wood carving of Jesus washing the feet of Peter, his disciple, and I stared at it every Sunday for 18 years. I'm going back to where I came from for this exhibition, creating three new sculptures with my faith in Jesus as my focus and Peter as my guide.

Mich Stevenson
Mich Stevenson (b. 1987) is a Houston, TX native, working in the fields of sculpture, truck driving, product design, pastoral care, and holistic movement.
Stevenson's work explores everyday human activity, spiritual awakening, and the built environment. He works as a seeker relaying self-discovery and found objects as tools for transformation where complex histories pave the path to unlimited futures void of debilitating bias. Stevenson makes structures, enlarged ornaments, signs, and vessels more profound reflections for everyday existence. The works identify, inquire and broaden with sensations of daily encounters: driving on streets and highways, viewing billboard communication, interactions with nature, and wayfinding symbols as directions to navigate one's way through life.
Road Rev: Reverence and Revelation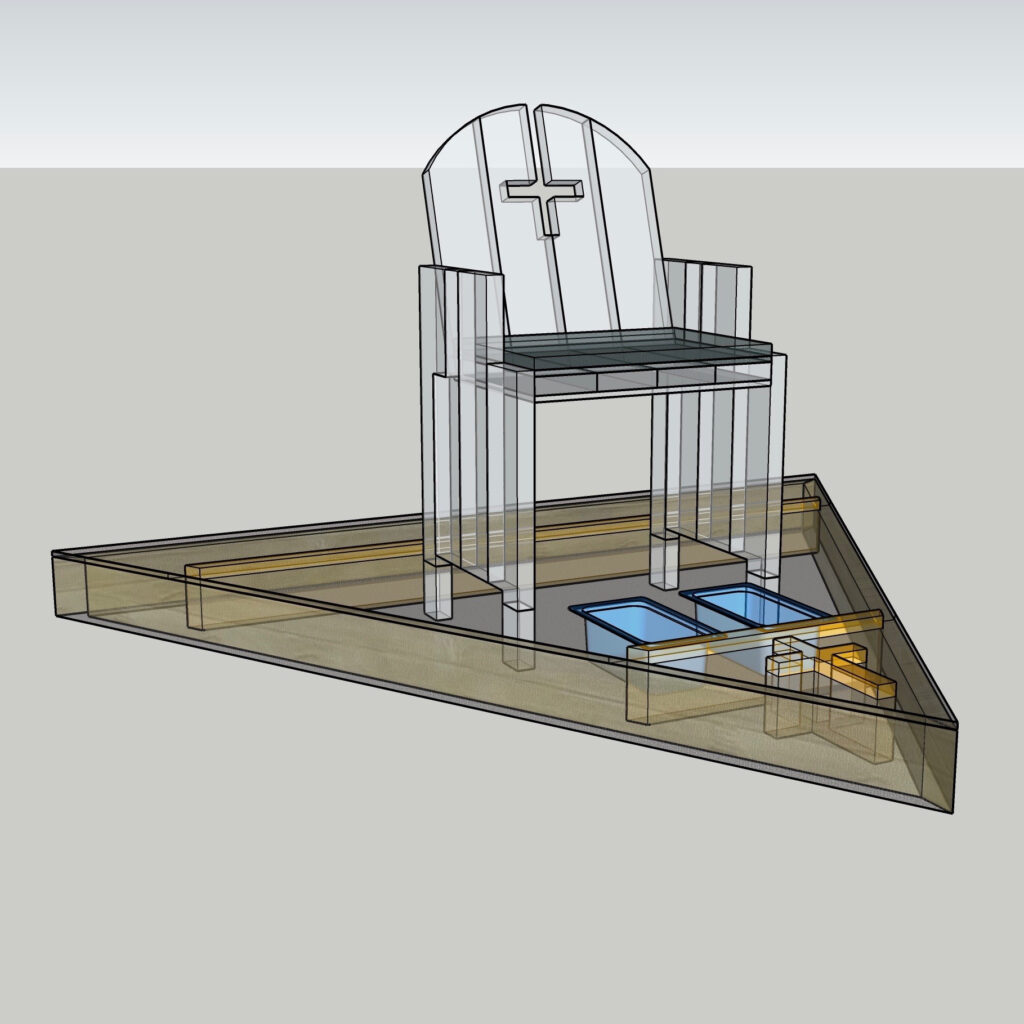 In the summer of 2021, Mich Stevenson stepped away from his art practice to work as a truck driver for his family's business. Finding himself at a critical crossroad in his personal life and uncertain of the direction of his work beyond his presentation in the 2021 Texas Biennial, Stevenson contemplated and prepared to leave his career as an artist.
From August of 2021 until February 2022, Stevenson drove 70,000 miles across America's highways, most often the Interstate 10 corridor between Houston, San Antonio, and El Paso. The hours and miles traversed across empty landscapes provided him with a blank canvas of silence for both his soul and mind. Near-death experiences, encountering highway fatalities, and loneliness forced Stevenson into direct communication with his environment and the symbols he confronted along the way. His mental canvas filled with rest stops, gravel pavement, wayfinding symbols, 18-wheeler cargo graphics, hundreds of churches, chapels, and Holy Cross landmarks. Stevenson's internal dialogue, prayers, tears, and memories culminated into a testimony. He believes that conversion of reverence to God kept him safe and well; a revelation for his work to come he came upon on the road.
These works present a seeming timeline of the moments experienced during the 70,000-mile journey, combining sculpture and installation, each designed utilizing CAD software from the parking lot of truck stops, gas stations, and rest stops.
Learn more about Mich visit michswork.com