Past Exhibition: October 1, 2022 — October 29, 2022
Afterworld is a new site-specific installation that aims to create a comfortable space for marginalized communities to gather, learn about diverse cultures, and experience new contemporary artwork. Afterworld explores multiculturalism by combining new digital works printed on fabric, altar displays, video, and light experimentation. The installation focuses on traditional Autumn celebrations like Mexico's Dia de Los Muertos/Day of the Dead and Obon, the Japanese holiday honoring ancestors. The Gallery rooms will each transform to represent an afterlife theme inspired by different cultures.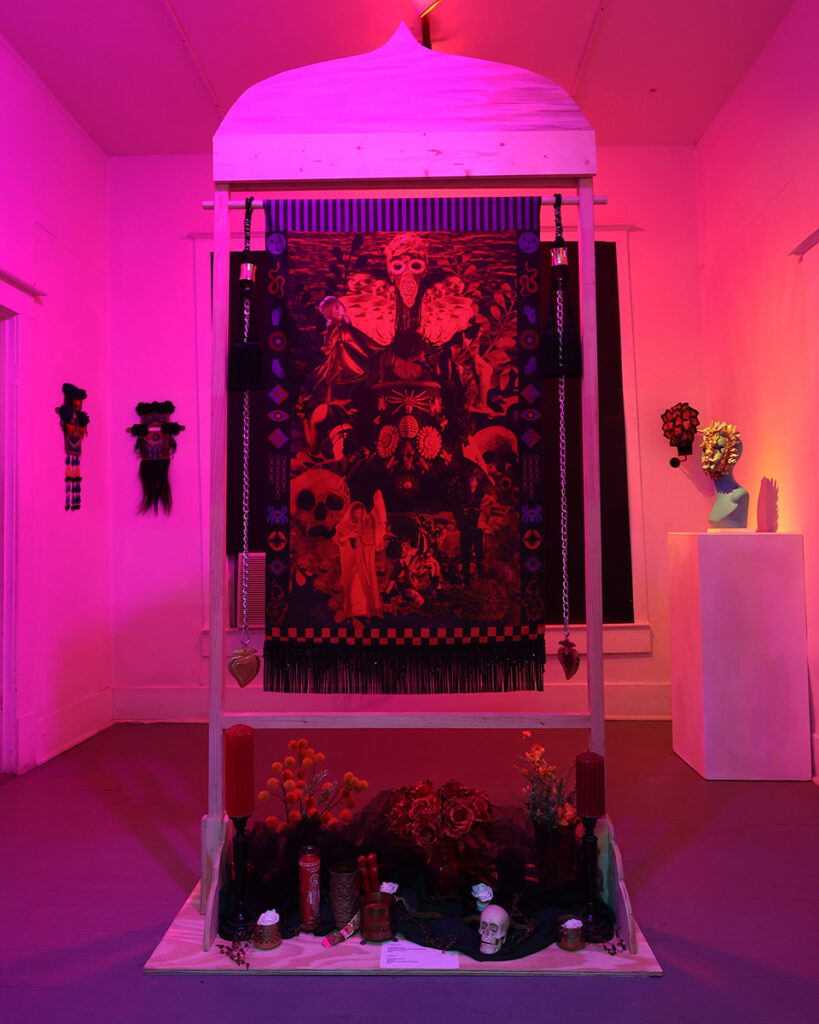 About Essentials Creative: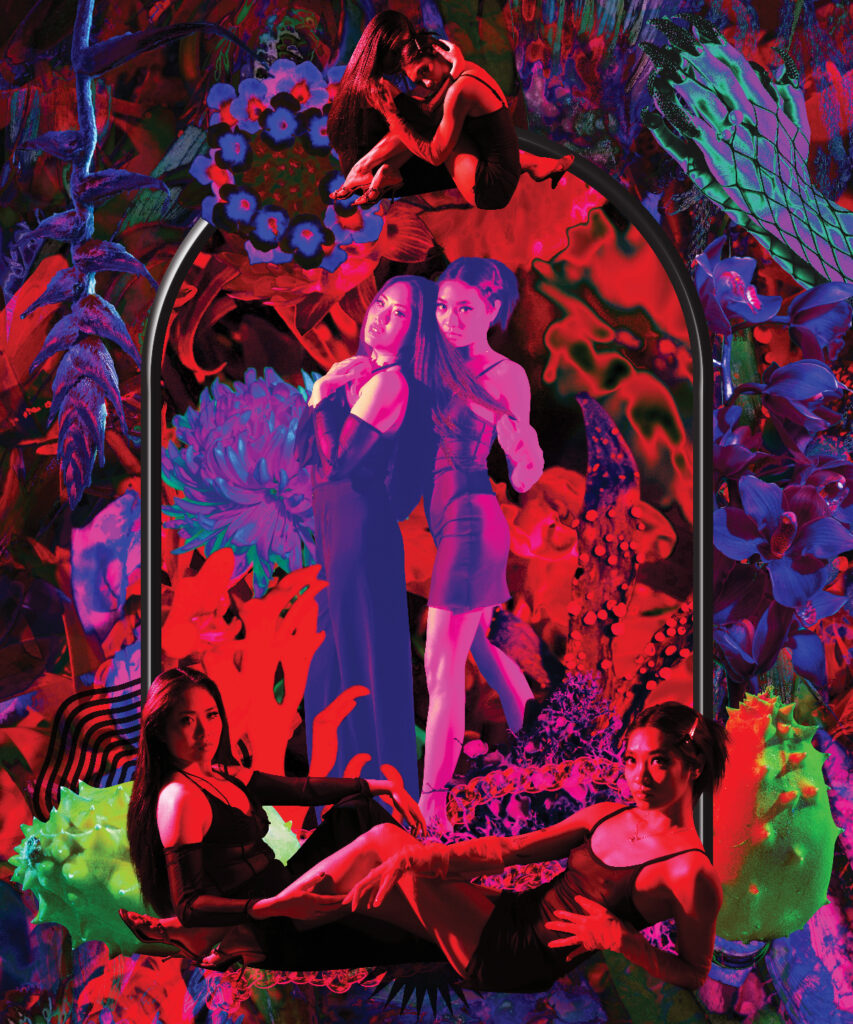 Essentials Creative is a multimedia collective producing holistic applied arts experiences. These multifaceted events incorporate photography, fashion, graphic design, video, projection, animation, and installation. Essentials create a platform for underrepresented artists to express themselves and find support within their field. We are composed of and embrace artists of color, women, and members of the LGBTQIA community. Differentiation between disciplines blurs as projects become exercises in collaboration and overall creative direction. Fluidity, diversity, experimentation, and collaboration are the threads that consistently run through Essentials' projects, no matter the medium.
Since 2011, Essentials Creative has been creating immersive artistic experiences. The group originated in San Antonio and started by hosting monthly events with DJs, projections, and event photography. Essentials specialize in photography, graphic design, and art direction and have exhibited at Mexic-Arte Museum, the Mexican Cultural Institute San Antonio, and AIPP (Austin Art in Public Places). Essentials' core creative team consists of Fabian Villa (he/him), Misa Yamamoto (she/her), Sixto-Juan Zavala (he/him), and Steven Casanova (he/him).
Learn more about Essentials Creative at essentialscreative.com