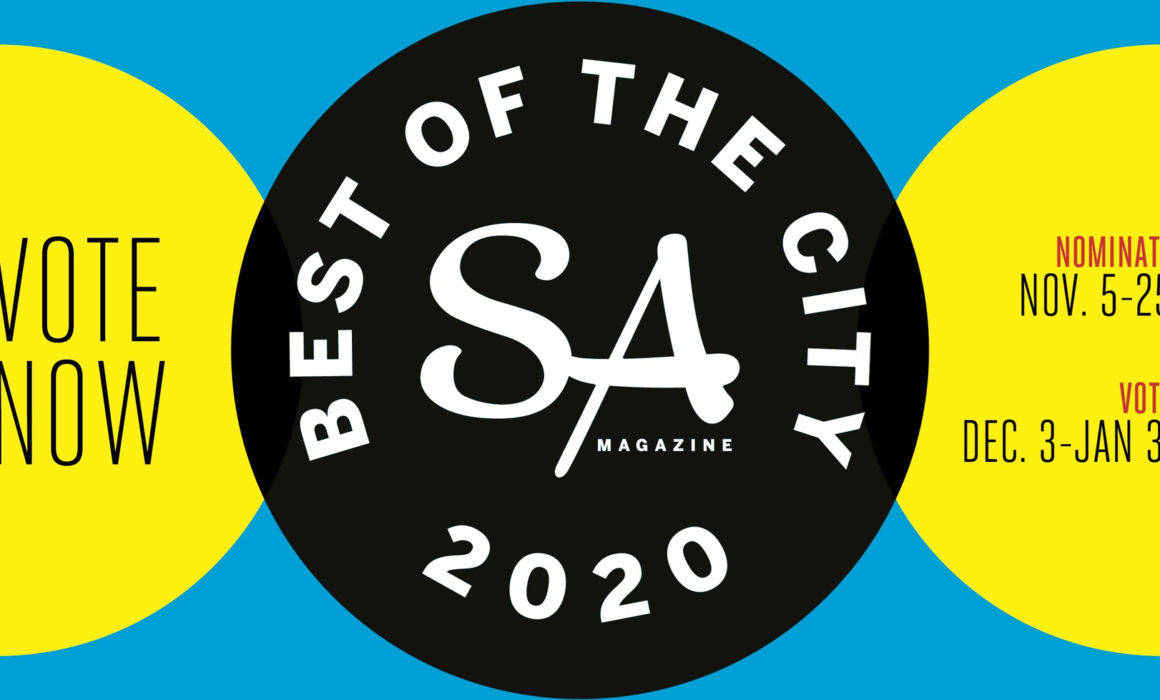 Presa House Gallery has been nominated as a finalist in San Antonio Magazine's "Best of the City 2020" for "Best Art Gallery." This is the second nomination by readers of San Antonio Magazine in their three-year existence. In July of this year, Presa House was named "Best Art Gallery" by the readers of the San Antonio Current.
In November of 2019 San Antonio Magazine asked their readers to nominate their favorites in 75 different categories including Best Public Art Piece, Best Cultural Event, Best Museum, and Best Visual Artist.
Readers are invited to vote once per day in each category, Dec. 3 – Jan. 3. Eligibility is restricted to locally owned businesses or small, Texas chains. Editors reserve the right to eliminate nominations that don't fully represent the category
The three other finalists shortlisted include Clamp Light Artist Studios, Fl!ght, and Ruby City. For a full list of categories and finalists see the link below.
www.sanantoniomag.com/Online/December-2019/Best-of-the-City-2020-Voting
Voting is permitted once daily, so vote early, vote often, and vote Presa House Gallery!