About Us
We're a DIY, artist-run house gallery, hosting monthly art exhibitions featuring notable regional, national, and international visual artists.
In a commitment and as a duty to our artists, 100% commission of sales and all additional proceeds support the gallery's upkeep, exhibitions, and programming.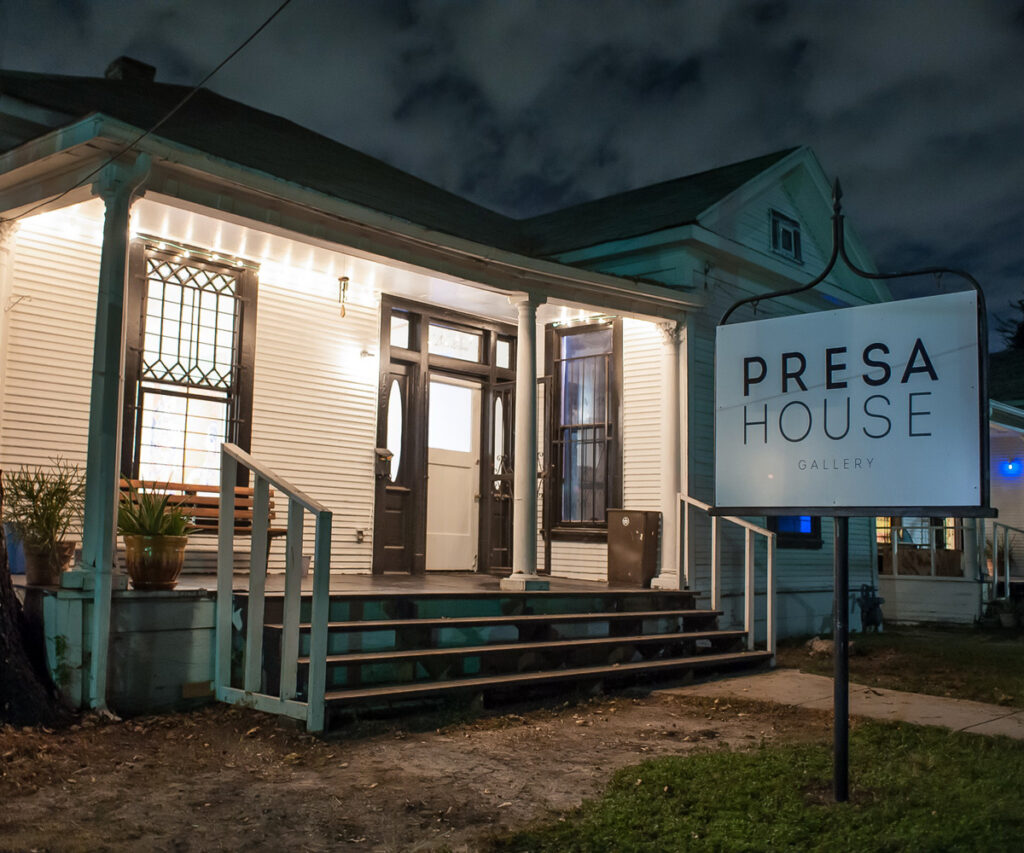 Our Story
Launched in October of 2016, Presa House is a D.I.Y. artist-run gallery that hosts monthly art exhibitions with a commitment to provide space for emerging and mid-career artists to experiment freely, express innovative ideas, and engage with a diverse audience. Presa House is an event-driven gallery that promotes an eclectic range of regional, national, and international artists.
The gallery is a 1,306 sq. ft home built in the 1940s in San Antonio's historic Lavaca district, headed by artist/designer and gallery director Rigoberto Luna and photographer/multidisciplinary artist Jenelle Esparza. Together, Esparza and Luna host a variety of solo, group, and traveling exhibitions. Beyond the visual arts, they showcase local and touring musical acts D.J.'s, poets, innovative performances, independent film, and more.
Presa House makes a concerted effort to be inclusive and non-discriminatory to ensure an accurate representation of the cultural diversity and social fabric of San Antonio. Presa House feels a responsibility in the current political climate as a well-established venue to give voice to Latinx artists, not only in San Antonio, where the population is 63.2% Hispanic or Latinx but across the South Texas/Rio Grande region and Mexico.