Past Exhibition: August 7, 2021 — August 28, 2021
Jenelle Esparza: Old Souls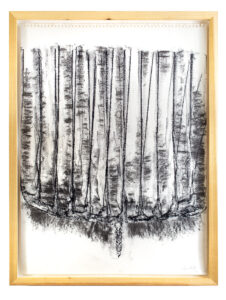 Jenelle Esparza (b. 1985) is an interdisciplinary artist born in Corpus Christi, TX. She attended the University of Texas at San Antonio and received her BFA in photography in 2010. Esparza examines the lesser-known history of Mexican and Tejano cotton labor in South Texas. This new body of work expands into sculptural objects that combine the cotton fiber with vintage tools resulting in coexistence between two parts of the same story. This concurrence is a deconstruction of labor and discovering what can grow out of an excruciating experience over generations—inspired by a grouping of old tools that the artists' great-grandparents used. The tools include a vintage seed planter, a scythe, a few pitchforks, and other handheld tools. These heirlooms are preserved as physical reminders of the family's history and origin in cotton farming and agricultural work. This process spurred a connection to other vintage tools as symbols that embody the experience of physical labor, the indication of time passing through generations, and what transpires when one is allowed to rest finally. The reminisce of deep family roots in the South Texas soil speaks to this more significant relationship to work.
The forms of these antiquated objects are very human-like; they are like a gathering of old souls whose friendship spans generations and whose stories, if they could speak, would tell of an earlier, much younger America. This work is about how resilient, and strong the body can be; it is about the hardness of the body and also the soft vulnerability of it.
Esparza has exhibited at DePaul Art Museum in Chicago, IL, and was included in State of the Art 2020 at Crystal Bridges Museum of American Art and The Momentary in Bentonville, AR. She is the recipient of the 2015 National Association of Latino Arts and Culture (NALAC) Artist Grant and was chosen for the Artpace's Summer 2018 International Artist-In-Residence Program. Her work Continent was recently acquired by the San Antonio Museum of Art for their permanent collection.
Learn more about Jenelle at www.jenelleesparza.com
---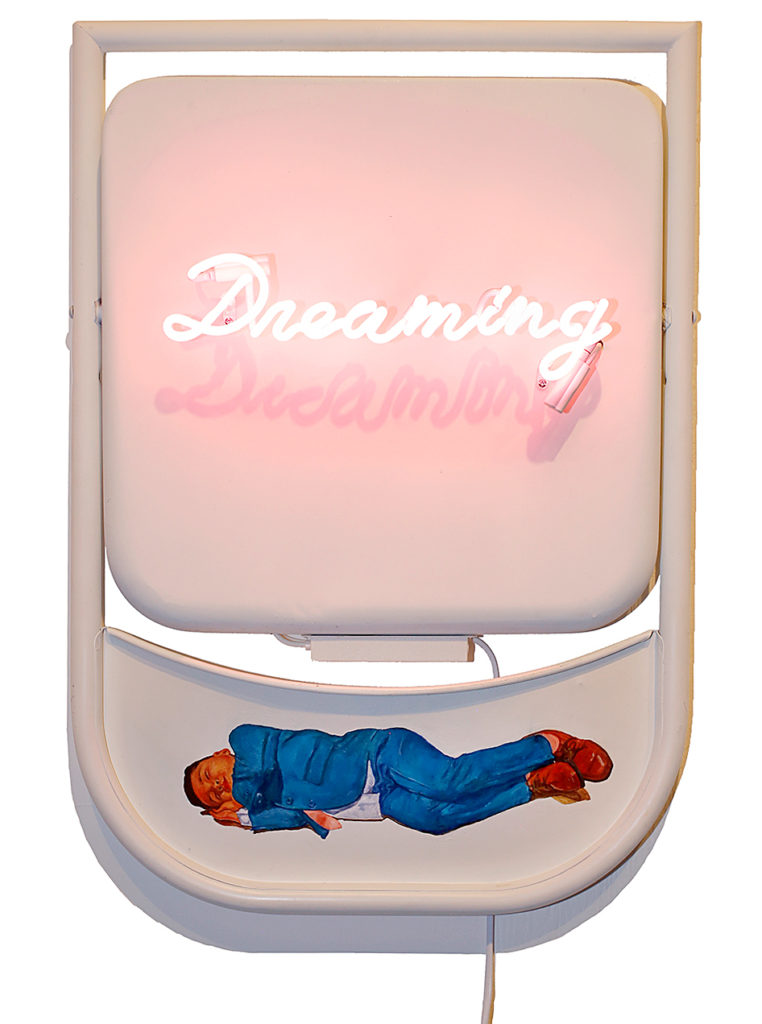 Ruben Luna: Pon Las Sillas Juntas
Ruben Luna (b. 1974), aka 'Gacho Style,' is a self-taught contemporary artist born and raised in San Antonio's South Side. Luna creates work exploring the theory of Rasquachismo. He draws inspiration in the creative challenge of generating new mixed-media objects through various techniques, often incorporating crude or the most basic of materials. Luna offers nostalgic tributes to the people, phrases, and things with creativity found in his hometown's working-class Mexican American communities. His work is often playful, but at its core, it reveals the ability to be resourceful and "make do." Each piece is a practice in problem-solving, overcoming aesthetics for the necessity of function combining inventiveness, ingenuity, and improvisation.