Past Exhibition: August 6, 2022 – August 27, 2022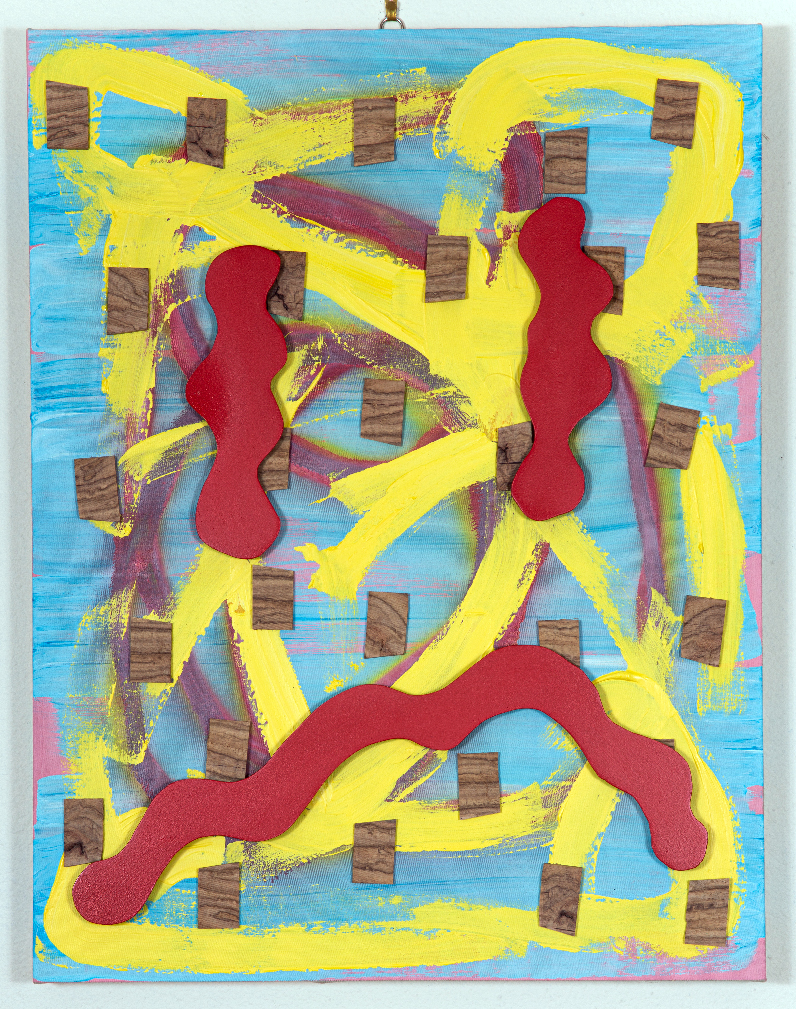 Nick Hay (b. 1984) is an interdisciplinary artist living and working in San Antonio, TX, where he is the Lead Preparator & Collections Specialist at the San Antonio Museum of Art. He attended San Antonio College and received a BFA from Texas State University before earning an MFA from the University of Colorado Boulder. Early in his career, Hay exhibited extensively throughout the southern and eastern United States, including solo and group shows in New York, Florida, Tennessee, Texas, and Colorado. His work has been exhibited at CU Art Museum, Boulder, CO; the Downtown Browsing Room in Nashville, TN; Neon Heater in Findlay, OH; the Packing Plant in Nashville, TN; Hay also participated in the 2011 Texas Biennial. Following his last exhibition at The Blue House in Dayton, Ohio, in 2018, He took a break from exhibiting to focus his time on his museum profession and family life while relocating from Nashville to Kansas City and ultimately back to San Antonio in 2019.
I have been producing this work as I juggle my career and raising kids with whatever time, space, and materials I have available. It's important to me that the work reflects the current conditions of my life. I've maintained my practice purely as an outlet and an exploration of new tools and materials. Conceptually I'm exploring the complexities of an otherwise simple subject matter to see how far I can stretch and abstract it. This method of working and making has become genuinely addictive.
Bad Guys & Ghost is Hay's his first solo exhibition in five years, and features sixty new mixed-media paintings developed on the periphery of his studio practice. From a variety of materials, including shells and leaves found on routine visits to local rivers to linen and wood scraps saved from work projects, he incorporates materials that further highlight the casual and experimental methods of his artmaking process. Utilizing found materials in conjunction with traditional artist media, Hay injects small amounts of autobiography (and he hopes a pinch of humor) into an approach that is otherwise concerned with larger overarching narratives from human existence. The faces become records of a life lived with artmaking as a constant and essential background task.
Learn more about Nick at www.nickhayart.com
---
Hey Cowboy! Wet Denim Tour
Local Support from Elnuh, and Baldemar / Outdoor Concert / Doors at 8:00 PM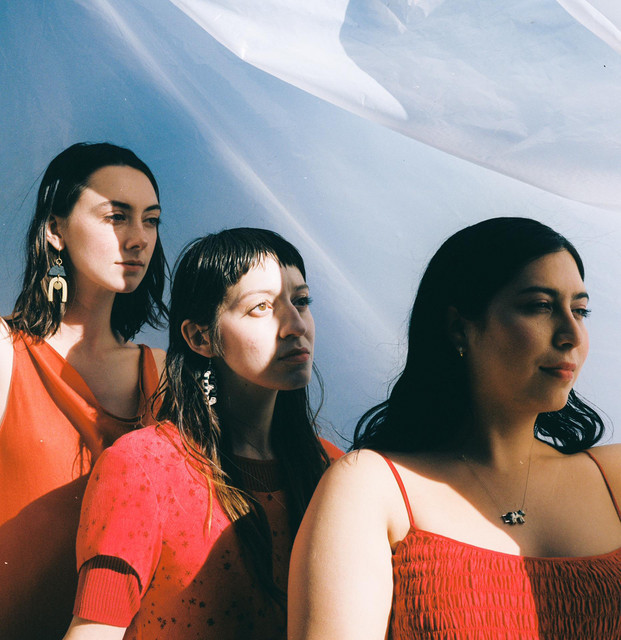 Hey Cowboy! is an experimental synth-pop trio originally from Denton, TX, before relocating to Austin in 2018. Currently traveling the West Coast on their Wet Denim Tour, the band consists of drummer Gaby Rodriguez, Sydney Harding-Sloan on synths, and Micah Vargas on bass, with all three contributing vocals. The trio will make stops in New Mexico, Arizona, California, Nevada, Utah, Oregon, and Washington.
Hey Cowboy! blends psychedelic, punk, and '70s sci-fi movie soundtrack influences to create otherworldly atmospheres with ethereal harmonies. – Annie Lyons