Past Exhibition: December 2, 2016 — December 23, 2016
Cande Aguilar, Gerardo Arellano, Jorge Purón,
Aldo Fabian Ramos: Borderwavve 
Borderwavve features four Texas-based artists whose unique perspectives shaped by the South Texas borderlands inform a style that expands the parameters of Mexican American contemporary art.
Borderwavve refers to a new aesthetic of abstraction and border culture that draws upon the artists' bi-cultural identity. The phrase connotes a constant state of deconstructing and rebuilding connections between traditional and modern Mexican and American customs.
Each artist uses this combination of hard lines, geometric forms, bright colors, popular imagery, and personal symbiology to create textured and layered compositions. Their artwork effectively serves as a cultural bridge for overcoming social and language barriers. In a region frequently portrayed as existing under the specter of violence, the borderwavve artists shatter these misconceptions and claim their space in the art world on behalf of la Frontera.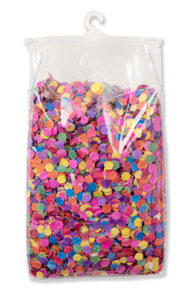 Cande Aguilar, Jr. (b. Brownsville, TX, 1972). As a self-taught artist, he began his career as a musician at the age of 10 and recorded his first album by the age of 13. He later toured the United States as a musician, receiving numerous awards, and gaining inspiration from diverse cultures. In 1999 he produced his first oil painting, and has since accumulated an impressive body of work. In this short period, he has shown his passion and dedication for the arts. Aguilar's work is characteristic of the visual imagery found in the Rio Grande Valley, including giant canvasses peppered with graffiti art, cartoons, pop culture images, crude drawings and bright colors reminiscent of a "patterned schizophrenia." The artist, accordion player, and co-founder of the Tejano band Elida y Avante has been dubbed a "barrio pop artist."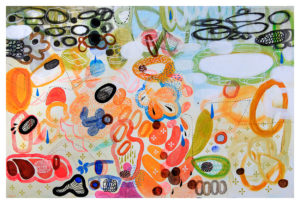 Gerardo Arellano (b. Torreon, Coahuila, 1980). After finishing his studies in production and majoring in fine arts at the Universidad Autonoma de Nuevo Leon in Monterrey, Arellano moved to Austin and opened his studio in 2006. He has developed a unique expressionist form of art that carries the border culture into a postmodern vision. He established himself on the Austin art scene at art hubs, galleries, museums, festivals and event spaces. He works with other local and international artists, and curating shows encouraging collaboration with local music, businesses and arts. He has exhibited in Austin, San Antonio, Dallas, Houston, Seattle, Denver, Marfa, Washington D.C., Mexico City and Monterrey, Mexico. This past May, a series of commissioned portraits were displayed at the Cross Lines exhibit curated by the Smithsonian Asian Pacific American Center in Washington DC. Austin's Mexican American Cultural Center recently titled him "Emerging Artist of 2016."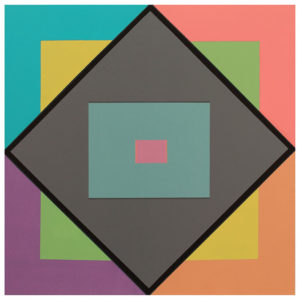 Jorge Purón (b. Piedras Negras, Mexico, 1969) is a self-informed painter who lives and works in San Antonio. His art is influenced by a life lived on both sides of the US-Mexico border. With over 100 bi- national solo and group exhibitions, his work has been shown at the Museo Alameda in San Antonio; Brownsville Museum of Fine Art; El Paso Museum of Art; Museo Reyes Meza in Nuevo Laredo, Mexico; and Instituto Allende in San Miguel de Allende, Mexico, among others. In 2002, he co-founded Jardín del Arte, a project to promote artists in San Miguel de Allende and in 2010, he was appointed Advisor to the Municipal Council of Culture in the border city of Piedras Negras, Mexico. Most recently in 2013, Purón received the Erick Schaudies Memorial Award at K Space Contemporary in Corpus Christi, Texas, the top prize for Third Coast National juried exhibition. His work is part of private and corporate collections in North America and Europe. He has also worked in cinema as an art director and set designer for independent short and full-length features.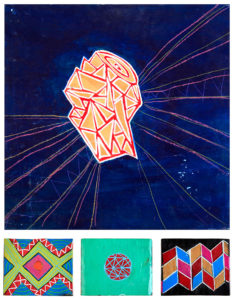 Aldo Fabian Ramos (b. Ciudad Acuña, Coahuila Mexico,1984). As a self-taught multidisciplinary artist, Ramos draws upon a family tradition in drawing and painting. He developed his practice over ten years through painting, public art projects and forming various music, and established art collectives in Austin and Mexico. Aldo's work is recognized by his colorful palette, collaged visionary symbolism, and personal archetype. His use of disjointed lines, abstracted patterns and reappearing motifs reflect his cross-cultural identity and personal style. His work has been featured in group exhibitions by institutions including The Contemporary Austin, St. Edward's University, East Austin Studio Tours, and the upcoming Museo de Arte Contemporaneo Ciudad Acuña. Today he lives and works in San Antonio and his work is included in private collections in Texas, Mexico, and San Francisco.