Past Exhibition: January 6, 2017 — January 25, 2017
Rolando Briseño:
Sex, Race, Science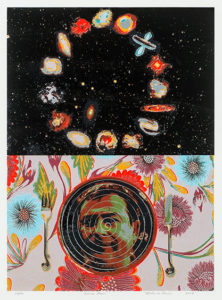 Rolando Briseño (b. 1952) is a native of San Antonio, Texas. He holds a BFA degree in Art History and a BA in Art from the University of Texas at Austin. In 1979 he earned a Masters of Fine Art from Columbia University. Briseño spent much of the 1980's living and working in New York. Following a devastating fire at his East Village studio in 1985, he traveled overseas to live in Italy and Spain until returning to New York. Briseño, the youngest member of the seminal San Antonio-based Chicano art collective, Con Safo, returned to San Antonio in 1994. He currently lives with his partner artist Angel Rodriguez-Diaz.
Rolando Briseño: Sex, Race, Science features early and never before seen paintings, sculptures, photographic constructions, digital works, and public art highlighting over 30 years of work. A tireless advocate for the inclusion of Latino/a artists in the art world and its institutions, Briseño continues to raise awareness of the contributions of Mexican Americans. Through his culturally and politically driven work, Briseno consciously combines references to his Mexican heritage's scientific knowledge, ancient and modern history, sexuality, and traditions to create his narratives.
I feel that the story of the Mexican American is ignored and has not been told at all. So I think as a Mexican American artist that it's my responsibility to tell the story that has not been told.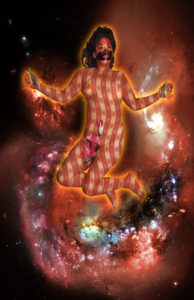 Briseño's works are in the permanent collections of institutions worldwide, including the Corcoran Gallery of Art, Washington D.C.; Museo del Barrio, New York; the Brooklyn Museum of Art; The Bronx Museum, New York; The Museum of Contemporary Art in San Juan Puerto Rico; The University of Texas in San Antonio; and the Blanton Museum of Art at UT-Austin. His work is also part of several private collections in Europe and Latin America, among others. Briseno's most recent work includes numerous public art projects, including installations at the Houston Intercontinental Airport; the Austin Convention Center; Trinity University, San Antonio; Brooklyn Library System; North White Plains Railroad Station; and Metro-North, NYC, as well as a piece commemorating the 300th anniversary of the founding of the city of San Antonio. He has received grants from Joan Mitchell Foundation, the Pollock-Krasner Foundation, the National Endowment for the Arts, the New York Council for the Arts, and the Rockefeller Foundation's residency program in Bellagio, Italy. In 2014 he and his long-time partner Rodríguez-Díaz married and became the first same-sex couple to publish their marriage announcement in the San Antonio Express-News.