Past Exhibition: December 4, 2021 – December 25, 2021
Do different cultural backgrounds and experiences impact the way we understand, paint and view the landscape? How other or the same are our visual stories?
The U.S. – Mexico borderlands are a space where two cultures collide. The land, change, timelessness, migration and stillness, life and death, becomes a metaphor for that collision within its beauty and horror. This exhibition highlights the depiction of the same geographic region through the lens of three artists of different cultural identities. González, a native of Mexico, Palacios, a Tejana, and Lyles, an Anglo who, like Palacios, was born and raised in the Rio Grande Valley with deep-seated roots in the region. Each of these artists' colleagues of The University of Texas Río Grande Valley School of Art and Design creates a visual record of the land-based on observation, experience, and memory. While borders change and cultures overlay each other, the ground stays the same.
Rigoberto A. González
"The border is an area I am fascinated with and find rich with the subject matter. As a painter working primarily on large-scale, mural-sized oil paintings, I have decided to make the border the focus of my work. It is a region with the confluence of two cultures, where the river not so much divides but unites."
Rigoberto A. González (B. 1973) was born in Reynosa Tamaulipas, Mexico, Rigoberto lives in Edinburg, Texas. He holds a B.F.A. from The University of Texas at Pan America in 1999 and an M.F.A. from the New York Academy of Art in 2004. He currently teaches drawing and painting at the University of Texas Rio Grande Valley. Gonzalez's work has been exhibited at the Smithsonian National Portrait Gallery, Washington, DC, the Konsthallen Bohuslan Museum, Uddevalla, Sweden, The Museum of Contemporary Art Branch of the National Museum in Wrocław, Poland, The Guildhall Art Gallery, London, England. Rigoberto has participated in artist residencies at the Roswell Artist Residency, Roswell, New Mexico, and the Santa Fe Art Institute Artist Residency Program, Santa Fe, New Mexico.
Jerry Lyles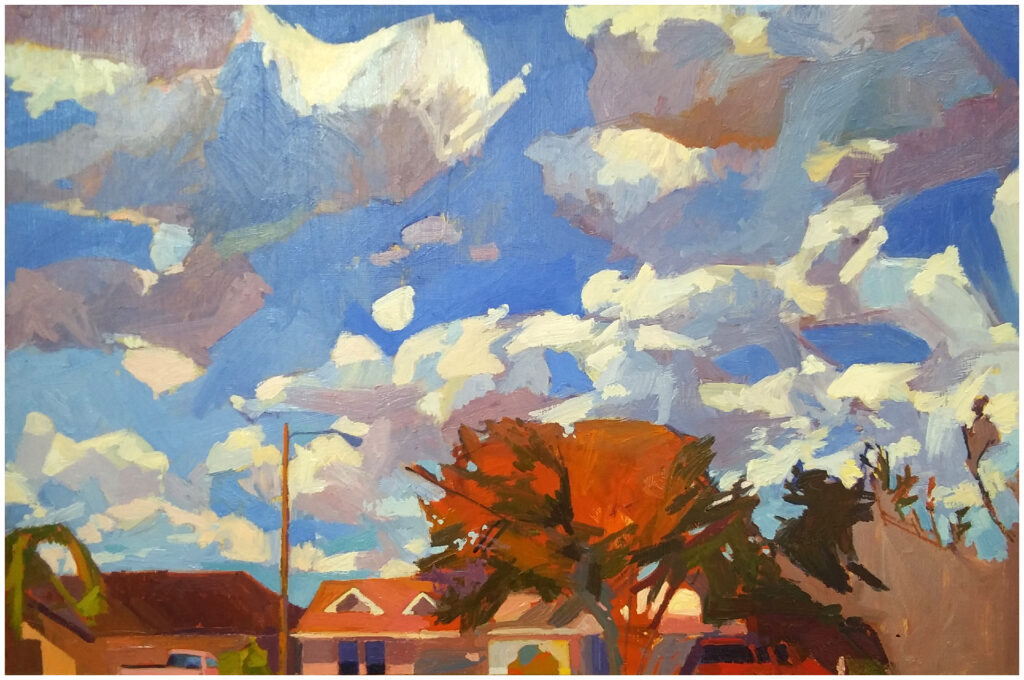 "Most of my current work is based on an observational, referential reaction to my environment, and I am interested in the tension between space and our response to it. The impact of a sense of place and the actual physical aspects of a location can profoundly affect people as individuals and communities."
Donald Jerry Lyles Jr. (B. 1968) was born in Edinburg, TX. He earned his M.F.A. in painting from American University in Washington D.C. in 2000, B.F.A. in painting from Kansas City Art Institute in 1995. He also is an alumnus of the Chautauqua School of Art Summer Program 1990. Since 2015 Lyles has served as Associate Professor of Art at the University of Texas Rio Grande Valley. Previously Lyles taught Painting and Drawing at the University of Louisiana Monroe and the University of Texas-Pan American.
Jerry Lyles has exhibited at the M.O.D. Gallery, Kansas City, MO, Bry Art Gallery, U.L.M., Monroe, LA, Coolspace/Artspace, Shreveport, LA, Bowery Gallery, New York, NY, Art Box Gallery, (Indianapolis, IN), Masur Museum of Art, Monroe, LA. In 2014 Lyles was awarded an artist residency at LATUVU Artist Residency Program in Bages, France, where he also held a solo exhibition in 2015 of the work produced during his residency.
Learn more about Jerry at www.djlylesart.com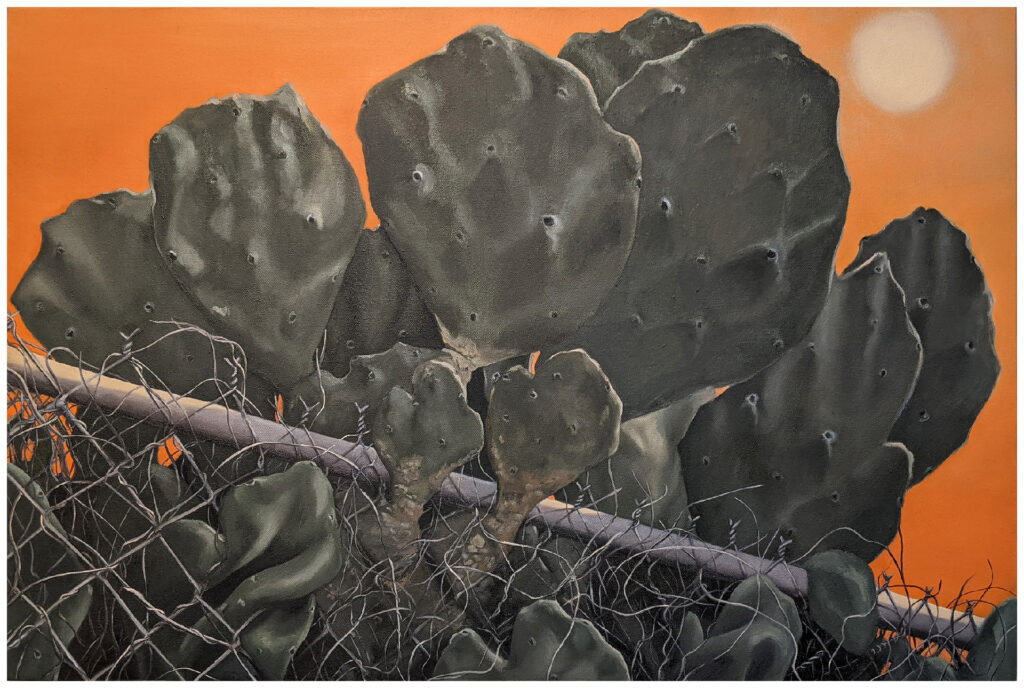 Gina Gwen Palacios
"My work highlights the underrepresented geographic and cultural narrative of South Texas. Growing up in the region, I absorbed my parents' stories about migrant farm work, cotton picking, and the discrimination they experienced. My history, along with many others, is deeply embedded in this highly politicized border landscape. My paintings respond to walking through this harsh and beautiful landscape and translating what I see and experience."
Gina Gwen Palacios (B. 1977) was born in Taft, Texas. She earned an M.F.A. in Painting from the Rhode Island School of Design, a Post-Baccalaureate Certificate in Studio Art at Brandeis University, an M.A. from The University of Texas at Austin in Instructional Technology, a B.A. from Texas A&M University-Corpus Christi in T.V./Film and an A.A. from Del Mar College in Radio/Television. Gina has exhibited at Arlington Art Center, Arlington, VA, Five Points Museum of Contemporary Art, Victoria, TX, Asya Geisberg Gallery, New York, NY, Villa Victoria Center for the Arts, Boston, MA, List Art Center, Brown University, Providence, RI, BAIT15, Abu Dhabi, U.A.E. and the Newport Art Museum, Newport, RI.
Learn more about Gina at www.ginagwen.com