Past Exhibition: March 2, 2018 — March 31, 2018
K Space in the House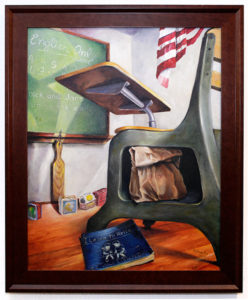 K space in the House features some of Corpus Christi's best visual artists representing K Space Contemporary and K Space Art Studios. Through this unique partnership and exchange, both Presa House Gallery and K Space Contemporary aim to promote one another, build relationships, create new exhibition opportunities, share ideas, gain new insights, and bridge communities through the arts.
Located in downtown Corpus Christi, Texas, KSpace is a 501(c)3 non-profit arts organization dedicated to presenting and promoting contemporary art since 1995. The oldest alternative art space in the Coastal Bend region, its primary goal is to exhibit emerging and mid-career artists and provide a forum for creative exchange and experimentation in the visual arts while educating and building awareness for innovative art in South Texas.
The exhibition features thirty artists, including current and former K Space Studio and K Space Contemporary members and friends, many of whom are exhibiting in San Antonio for the first time. The exhibition also showcases a variety of mediums, including paintings, drawings, sculptures, collages, prints, photographs, and installation work.
As part of this exchange, the Presa House Gallery will travel to K Space in Corpus Christi, TX in 2019 where they will be featuring artists from San Antonio on a date still to be determined.
Gerald Lopez

I like to think that we are currently experiencing a Renaissance in the K Space Art Studios. Several years ago, the gallery was at 1/4 capacity with only one artist (Jimmy Pena) working there. Under our leadership (since 2015), we have gotten the gallery to maximum capacity (17 artists), started a regular exhibition schedule with contemporary and innovative shows, and developed a sense of camaraderie and family among our artists. K Space Contemporary sprang from the K Space Art Studios, and although we are officially two different entities, we, of course, have very close-knit ties to each other. As Co-Managers of the K Space Art Studios, we would like to thank Presa House for their consideration and generosity. We hope this partnership of contemporary art spaces will help artists of both organizations and cities recognize their incredible potential and lead to future art exhibitions, a greater understanding and knowledge of art, and a sense of fulfillment, creativity, and empowerment. We consider the artists of Presa House part of our family as well.

— Gerald Lopez, Co-Manager K Space Studios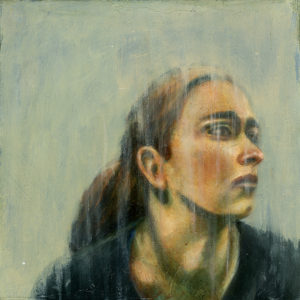 Exhibiting artists include:
Tony Armadillo, Jennifer Arnold, Courtney Bracco-Bruun, Lenard Brown, Kerstin Dale, Lori Edwards, Amorette Garza, Sandra Gonzalez, Deborah Greer, Lynda Jones, Payton Koranek, Gerald Lopez, James Moltz, Jimmy Pena, Joe Peña, Clay Reuter, Greg Reuter, Barbra Riley, Lars Roeder, Ricardo Ruiz, Criselda Saenz, Raychelle Schaudies, Tristan Schober, Michelle Smythe, Claire Steele, Barbara Tharas, Andrea Valenti, Cheryl Votzmeyer, Day Wheeler, Ben Wright, Mayra Zamora
For more info about K Space visit www.kspacecontemporary.org