Past Exhibition February 2, 2018 — February 24, 2018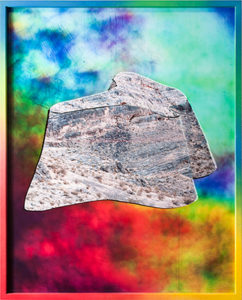 Our Turn III: 58″ on Center
Our Turn III: 58″ on Center features new works by the art handlers of San Antonio's major art institutions, including Artpace, Blue Star Contemporary, Briscoe Western Art Museum, Centro de Artes, Common Culture, Evergreen Exhibitions, the McNay Art Museum, the San Antonio Museum of Art, the Southwest School of Art, and more.
Rarely seen by visitors, art handlers, or art preparators are the unsung blue-collar individuals who traditionally work behind the scenes installing the alternating artworks and ever-changing exhibits found in museums, galleries, and other art venues. Many preparators earn their living as full-time, part-time, and freelance specialists. Still, they are often artists or art students who actively work in the art community and take a hands-on approach to art appreciation.
Developed organically through the close working connections of several San Antonio's art handlers, Our Turn was conceived in 2002, bringing their creative talents to the forefront and showcasing their wide-ranging skills and disciplines. The exhibition features mixed media, drawing, painting, woodwork, sculpture, video, and performance pieces.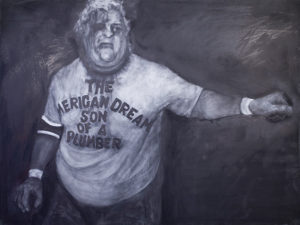 Exhibiting Artists: Anthony Rundblade (Artpace), Charlie Kitchen (Artpace), Keeton Foreman (Blue Star Contemporary), Alan Weissling Pallares (Blue Star Contemporary), Shane Heinemeier (Briscoe Western Art Museum), Ana Hernandez Vela (Centro de Artes), Joe De La Cruz (Centro de Artes/McNay/SSA), Pedro Luera (Centro de Artes/SAMA/SSA), jason eric gonzales martinez (Centro de Artes), Rhys Munro (Centro de Artes), Raygun Johns (Evergreen Exhibitions), Ed Saavedra (Evergreen Exhibitions), John Dalton Atkins (McNay Art Museum), Dan Guerrero (McNay Art Museum), Ruben Luna (McNay Art Museum), Mario Perez (McNay Art Museum), Jeremiah Teutsch (McNay Art Museum), Robert Sullivan (McNay Art Museum), Ben Mata (Ruiz-Healy Art), Eric Mathis (San Antonio Museum of Art), James Borcherding (Centro de Artes, Southwest School of Art), Xavier Gilmore (Southwest School of Art), Rafael F. Gutierrez Jr. (Southwest School of Art), Allison Ward (Vault Fine Art Services ATX), Matt Kubo (Houston Arts Alliance), and Tommy Gregory (Houston Airport System)
Preparators know things they shouldn't. Like pinch-hitters in the dugout, or ninjas in the shadows, they wait for something to fix. Do the curator dance, make the artists happy, scrape the floor. Put the wall up; take the wall down. I spent years figuring out the way to do a thing so that it looks like I, or somebody, knew how to do the thing. There is an indefinable specific knowledge to art handling that I don't think can be taught. It is its own genre of performance. Some are better than others and some are demigods. Riley always says that art is what you can get away with; if so, then preparators are driving the getaway car. Now I get to point instead of jump—most of the time. I really get to decide what goes where and for how long, but I keep a 25' Fat Max in my desk and I have climbed a ladder in a suit.

– Chad Dawkins
Director of Exhibitions Southwest School of Art
As a museum curator for over two decades, I have found that art handlers play a crucial role in all that I do — from acquisitions to exhibitions to reinstallations of the permanent collection. They bring to the table an in-depth understanding and appreciation of what is involved in the challenges of making and presenting a work of art and how that work functions in particular space and context.

– Suzanne Weaver
Brown Foundation Curator of Modern and
Contemporary Art at San Antonio Museum of Art
The McNay Art Museum, its renowned collections, and the many masterpieces on loan to us are all in very capable hands with our gifted team of art preparators. The Museum is fortunate that their core groups of art handlers are also very talented artists from our own community. As such, the team brings to the McNay both professionalism and a personal investment in the creative expressions of fellow artists—both living and long deceased. This extraordinary commitment to their practice, to the institution, and to San Antonio is why every presentation at the McNay is defined by artistic excellence.

– Richard Aste
McNay Art Museum Director