Past Exhibition: March 4, 2023  — April 15, 2023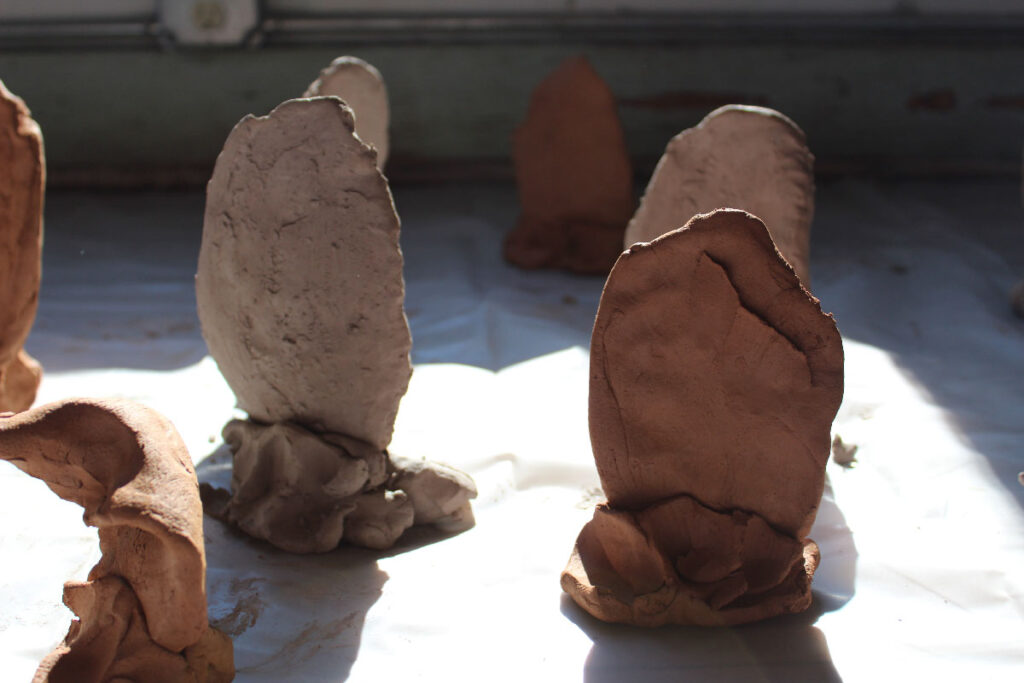 Nuestra Artist Collective was founded in 2021 by Dallas-based artists Tina Medina, Karla García, and Eliana Miranda. Their mission is to support and create platforms that empower the voices of Xicana and Latina artists. Their inaugural curation, Fronteriza, was exhibited in October 2022 at Oak Cliff Cultural Center in Dallas. Aquí y Allá is the second installment and curation by Nuestra Artist Collective.
The Fronteriza project focuses on women artists in Texas contemplating the U.S.-Mexico border through their art. The nine participating artists include Michelle Cortez Gonzales, Melissa Gámez-Herrera, Karla García, Sara Herrera, Tina Medina, Analise Minjarez, Eliana Miranda, Tesa Morin, and Lupita Murillo Tinnen. Each artist brings a different perspective from uniquely personal experiences depicted in various media and techniques, such as ceramics, fibers, textiles, painting, drawing, photography, video, and performance.
Aquí y Allá comes from our conversations about being "of the border" -a broader concept that encompasses family heritage and cultural history. While some artists grew up in the Texas borderlands, others find themselves thinking about border issues because of the proximity of Texas to Mexico.

Nuestra Artist Collective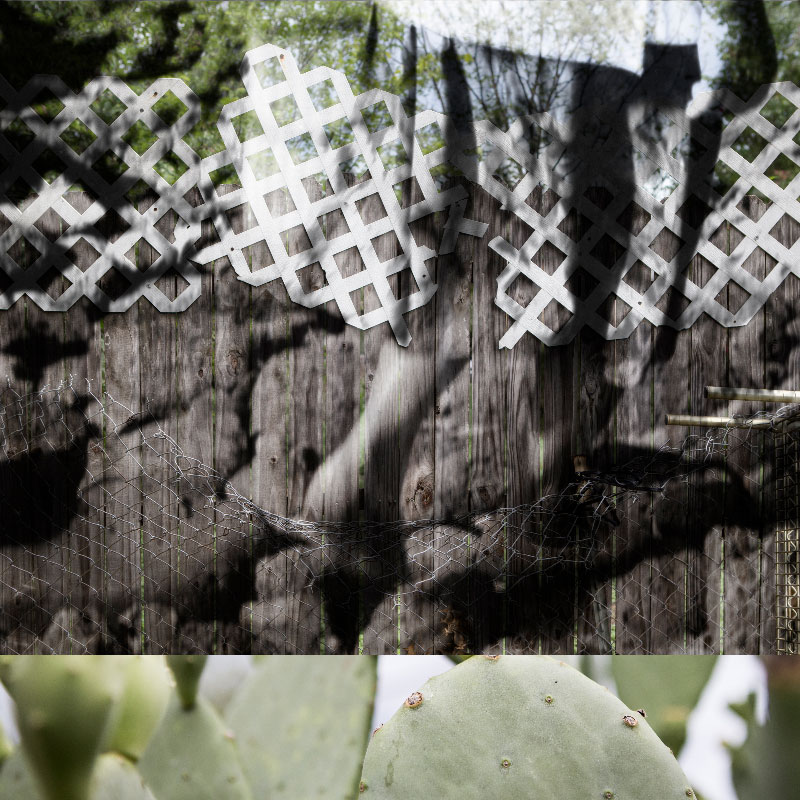 Many of us identify with Nepantla: a Nahuatl word that means, in between or the middle of it. Mexican Americans often describe the experience of life in the US as living in the middle and not belonging fully to each culture. In this regard, we are experiencing life on the US side while remaining cognizant of happenings along the border concerning Mexico.
As women, the collective approach art and themes about the border collaboratively and focused on creating projects and exhibitions that feature all women artists recognizing the lack of representation of female Chicanx voices. The interconnectedness in their work includes aspects of the female perspective in family history, culture, place, and politics. Over the past year, the collective has come together in group meetings. These gatherings have fostered the exchange of thoughts, shared information, and learning from one another. Throughout their studio visits, the group reflects on cultural identity, family history, socio-political issues, the environment, migration, and immigration policies.
We realized the border is not just a line separating two countries but also a cultural entity that informs who we are and the art we make.

Nuestra Artist Collective
To learn more about Nuestra Artist Collective visit nuestraartistcollective.org