Past Exhibition: May 3, 2019 — May 31, 2019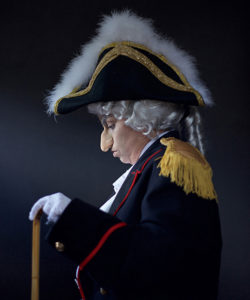 A Common Vision: Celebrating 30 Years of NALAC
May 2019 marks the 30th anniversary of the National Association of Latino Arts and Cultures (NALAC), the legacy service organization dedicated to providing opportunities and empowering Latinx artists and art organizations across the United States, Puerto Rico, Central America, and Mexico. In honor of this important milestone, Presa House Gallery is proud to present A Common Vision, an exhibition featuring a selection of 16 artists who are alumni of the NALAC Leadership Program or recipients of the NALAC Fund for the Arts Award.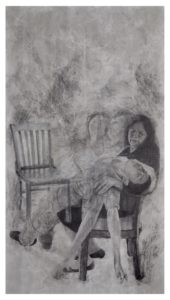 The exhibition combines a cross-section of various media including drawing, illustration, painting, sculpture, photography, collage, and video. Many of the works address themes of self-exploration, cultural identity, race, history, and socio-economic issues.
Exhibiting artists include: Fernando Andrade, Rolando Briseño, Jenelle Esparza, Anel Flores, Adriana Garcia, Raul Gonzalez, Rigoberto Gonzalez, Suzy González, Mari Hernandez, Veronica Jaeger, Michael Menchaca, Jesse J. Ruiz, Ray Santisteban, Luis Valderas, Debora Kuetzpal Vasquez, and Guillermina Zabala.
About N.A.L.A.C.
The National Association of Latino Arts and Cultures (NALAC) is the nation's premier nonprofit organization exclusively dedicated to the promotion, advancement, development, and cultivation of the Latino arts and culture field. Founded in 1989 on the Westside of San Antonio, NALAC was born from a common vision shared by a group of Latinx arts leaders who recognized the need for advocacy to improve conditions for an under-capitalized Latino artistic community. Since its founding NALAC has awarded 2.8 million dollars in support of over 200,000 U.S Latino artists and cultural workers and organizations and has delivered programs that stabilize and energize the U.S. Latino arts and cultural sector throughout the nation.