Past Exhibition: May 8, 2021 — May 29, 2021
Chad Rea: #TheGunShow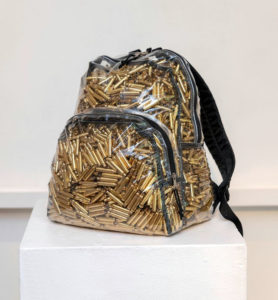 Austin-based multidisciplinary artist Chad Rea's #TheGunShow is collection of paintings, sculptures, and digital artworks. The solo exhibition is a culmination of Rea's lifetime of exposure to firearms and the questions surrounding guns' political and ethical issues.
Gun culture was an inescapable part of Rea's upbringing, from vivid childhood memories of killing a rabbit with a shotgun and shooting cans with his grandfathers' stockpile of firearms. Rea was still in High School when "going postal" entered the mainstream vernacular and has since watched the steady rise in daily coverage of mass shootings and senseless gun violence on the evening news.
The complicated issues surrounding gun violence and gun rights need to be at the forefront of the conversation. While my art provides more questions than answers, its message is clear that the time is now. #TheGunShow is a platform that begs to inspire attendees to discuss sensible solutions, to vote for lawmakers not beholden to the gun lobby, and to get involved with organizations that fight to reduce gun violence.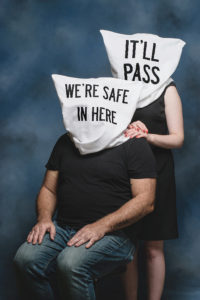 Chad Rea was born in Inglewood, California, and raised in Texas by conservative, working-class parents. Rea's limited worldview exposure remained constant throughout his childhood moving between Texas towns where guns, oil, bigotry, and right-wing Christian values surrounded him. Moving to a different city remained continuous throughout Rea's adult life, totaling 11 cities across three countries. With each stop came seemingly more varied and enlightened locales with entirely new philosophies.'
Rea, ever fascinated by advertising – even as a teen, found himself seeking ways to influence large groups of people through entertainment and the art of persuasion. As a copywriter and Creative Director, he created award-winning campaigns for iconic brands, often looking to the art world for inspiration. After several collaborative art projects, his growing need to make a positive social impact began to bubble to the surface as he started to experiment with more subversive ways to inspire positive change.
My artwork can best be described as 'artivism,' focusing on current affairs related to gun violence, mental health, and climate change.
Learn more about Chad Rea at www.chadrea.com.