Past Exhibition: June 5, 2021 — June 26, 2021
Josie Del Castillo: Self-Concepts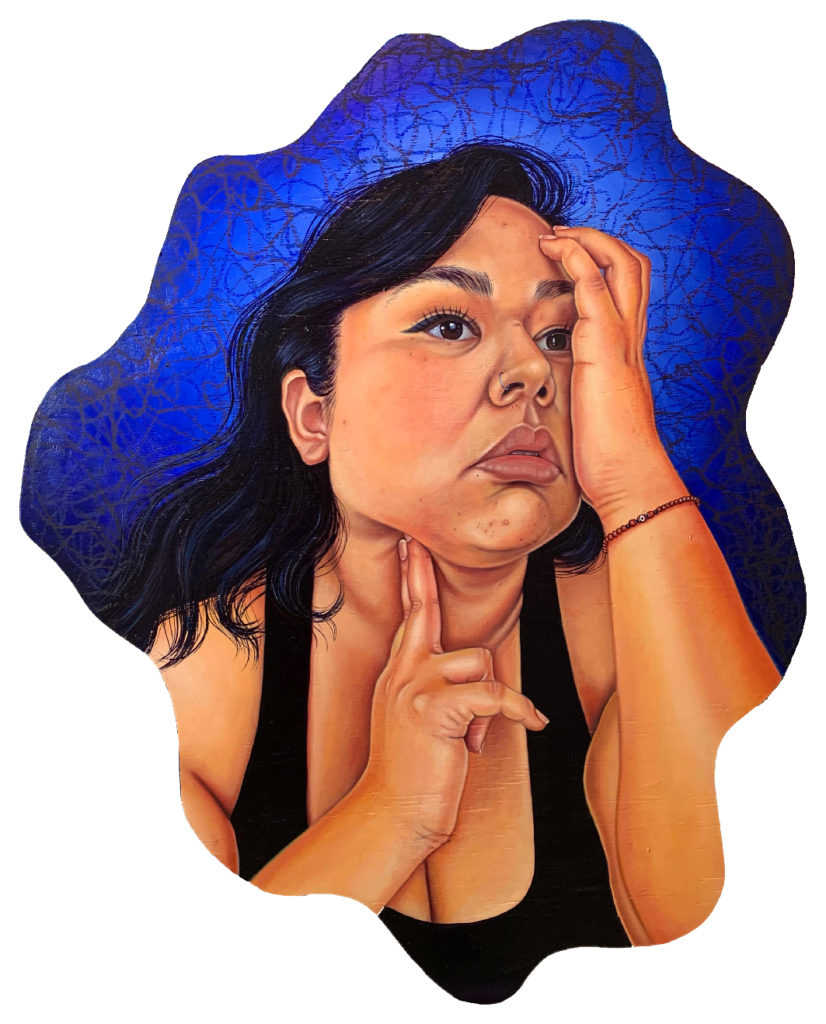 Josie Del Castillo (b. 1992) is a figurative painter born and raised in Brownsville, Texas. In 2020, she earned her Master of Fine Arts degree from the University of Texas Rio Grande Valley. Best known for her vivid portraits, Del Castillo focuses on the empowerment of the female form, personal growth, and reflections of her Mexican American upbringing on La Frontera.
Like most borderland cities, Del Castillo's hometown of Brownsville is culturally and politically complex. Yet, Del Castillo ignores negative representations and perpetuated stereotypes of the region and its border communities by politicians and news media. Instead, she focuses on representing the region with warmth and positivity through colorful depictions as vibrant as its people.
Her work combines self-portraiture, portraits of community members, the scenic landscapes of the Rio Grande Valley Most recently, she's incorporated her fondness for plants, which she sees as a symbol of growth. She explains, "We all grow under different conditions and have specific needs to remember to nurture."
Working with the figure has given me a greater appreciation for the human form and allowed for greater self-awareness of my insecurities, identity, and surroundings. Painting has made a difference in overcoming self-doubt, and I hope that the viewer can relate to my message or feel represented in my work.
Del Castillo has exhibited in solo and group exhibitions throughout the Rio Grande Valley and across Texas, including Louise Hopkins Underwood Center for the Arts (LHUCA), Lubbock, TX; Visual Arts Center, Austin, TX; Centro de Artes, San Antonio, TX; K-Space Contemporary, Corpus Christi; and recent exhibits at Cactus Gallery, Los Angeles, CA; New York Academy of Art, New York City, NY; Richard Gray Gallery, Chicago, IL, and San Francisco Art Institute, San Francisco, CA.
Learn more about Josie Del Castillo at www.josiedelcastillo.com