Past Exhibition: September 1, 2017 — September 30, 2017

The link between the work of Melanie Rush-Davis and Rebecca Dietz is their ability to transform time and space with a single photograph, each in their own distinct way. These photographers share an insight into their preoccupations, which result in viewpoints of astral moments and otherworldly figures, like waking up in a daydream. While they both use different approaches to image making, their photographs together create tableaus where temporal qualities seem romantic, rhythmic and beautiful. Dietz plays with composition as she fills the frame with quirky and wondrous scenes of life. Even her inanimate objects possess a certain life or death quality depending on the type of alterations she applies to each image. Whether in color or black & white, her work goes beyond a simple documentation. Davis has been dubbed the "pinhole queen" because of her 30+ year practice in the medium. Her images of movement and wispy moments produce striking examples of how an historic process of lens-less photography is not a thing of the past, but an inventive way of reimagining the world. Dietz will showcase a new series of photos from a recent trip to Italy and alters them with a cross-processing technique, while Davis will show new images taken on a road trip through the Southwest using her signature pinhole camera. Each of these photographers has a strong lust for life that is inspired by travel and the things they encounter along the way.— Jenelle Esparza
Melanie Rush Davis: Road Trip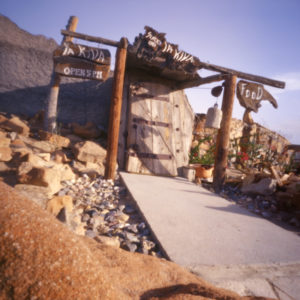 Nationally recognized photographer Melanie Rush Davis is truly an integral part of her community. Her latest projects include, installations of interactive camera obscuras, documentation of the Pearl Brewery, honest portrayals of teens at risk and the simplicity of the everyday found in her neighborhood. Having studied and collaborated with such greats as France Scully, William Wegman, Mary Ellen Mark, Duane Michals, and Jerry Uelsmann, she possesses the exceptional ability to perceive the needs of the moment. The Texas Nature Conservancy recently invited this artist to participate in their photographic exhibition, The Last Great Places of Texas. Her work is published on a regular basis in the Pinhole Journal and she exhibits regionally and nationally in numerous galleries. Her love of life and the people she works with allows this artist to document what she finds humorous, beautiful, and humane. With an MFA from the University of Texas at San Antonio her specialties include view camera work, digital imaging, alternative processes, and custom black and white printing. She teaches at many prestigious institutions throughout Texas.
Rebecca Dietz: Chimeric Daydreams & Aperol Sun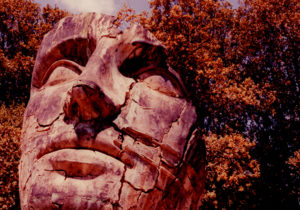 Rebecca Dietz is an Associate Professor of Art, and a photographic artist living in San Antonio. Her visual work often balances physical actions with creative contemplation. An east coast native, she spent 10 years in the playground of San Francisco, experimenting with photography, theatre and circus arts before returning east to earn an MFA in Photography from the University of Delaware. Physical act like skydiving and fire-eating, coupled with wanderlust and travel have alternately influenced and distracted her work. She currently works at San Antonio College, as an Associate Professor in the Visual Arts Program. Her photographs have been exhibited at the San Antonio Museum of Art, in the Photo Review's International Competition, the Delaware Center for Contemporary Arts, and various galleries around Texas, in Philadelphia and New York.