Past Exhibition: December 7, 2018 — December 29, 2018
Degradado (Gradient)
Presa House Gallery in partnership with The Projecto have teamed up to present Degradado (Gradient). The exhibition blends the work of five artists from Austin, TX, and Monterrey, NL, MX. The Projecto is an Austin-based art organization with the objective of bringing together talented artists in the fields of visual art, music and beyond to generate creative projects promoting diversity in the arts and culture.
Degradado features the work of Patricia Carrington (Monterrey, N.L. MX), Greometría (Monterrey, N.L. MX), Christina Moser (Austin, TX), Matthew Bonifacio Rodriguez (Austin, TX), and Ernesto Walker (Monterrey, N.L. MX). The exhibition is guest curated by The Projecto founder and director Coka Trevino. The opening reception will be held First Friday, December 7 from 6:00 PM to 12:00 AM and features music by DJ Juan Alfredo 'Gre' Ríos aka El "Chido Machine" (Austin, TX). Degradado will be on view by appointment December 7 through December 29, 2018.
From the Curator:
The exhibit was inspired by long-lasting friendships and professional relationships. It brings together two uniquely creative communities that like the artists themselves hold a deep personal importance to me. I feel as though each of the artists share very little with each other, yet their works combined meld and transform colors into shape and dissolve reason into emotions.
Patricia Carrington (Monterrey, N.L., MX)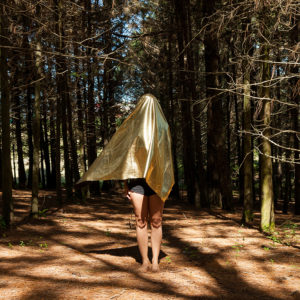 Patricia Carrington was born in Matamoros, Tamaulipas, and is currently based out of Monterrey, N.L., MX. Her work draws influence from the sea and the mountains of her childhood in Tamaulipas. In 2002 she received her Bachelor of Visual Arts specializing in Design, at this time Carrington also began to experiment and exhibit her photography throughout Monterrey. She has exhibited her work in solo and group exhibits throughout México and group exhibits and happenings in Austin, TX. Carrington has been the recipient of several notable awards in México including the Young Creators of the National Fund for Culture and the Arts (FONCA), and the Photography Salon Nuevo León (Mexica- Argentina), among others.
Matthew Bonifacio Rodriguez (Austin, TX)
Matthew Bonifacio Rodriguez was Born in Austin TX. A self-taught and prolific muralist, his art dates back to the early 90s Austin graffiti street art scene. Rodriguez' uplifting and instantly recognizable characters can be found all over Austin including his black cat mural and walking smiles at Cheer Up Charlie's as well as larger-scale projects for Urban Outfitters and Facebook. Rodriguez' work has been showcased both nationally and internationally including Mexic-Arte Young Latinos, Austin, TX; Rivera Gallery and Cinders Gallery, Brooklyn, NY; the Deitch Projects Art Parade, Deitch Projects, NY, NY; Scope Basil in Basel, Switzerland, and many more.
Greometría (Monterrey, N.L., MX)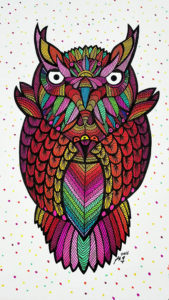 Greometría was born in Monterrey, N.L., MX. He studied visual arts at The Autonomous University of Nuevo León. His work has been exhibited throughout Mexico and is often representational depictions of animals and other characters loaded with cheerful color and vibrant line work. In addition to Greometría's studio work, he has worked in several museums, galleries, and cultural spaces in the area of museography.
Ernesto Walker (Monterrey, N.L., MX)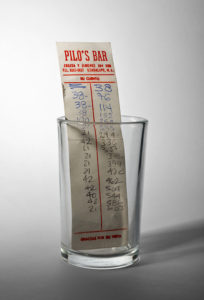 Based in Monterrey, N.L., MX, Ernesto Walker's artwork is characterized by the exploration of chance and abstraction as a way to encode and visually translate the reality around us, looking for links between what is accidental and what becomes meaningful. His academic formation is on the field of humanities with a Bachelor's degree in International Relations obtained in 2006. He has exhibited his work in over 15 solo and 60 group exhibitions in London, Brussels, Luxemburg, Athens, Switzerland, Argentina, United States, Colombia, Italy, and Spain. His work is also in collections in Italy, England, United States, Canada, Argentina, and Mexico.
Walker was recently a recipient of FONCA Fellowship in November of 2018, as well as FONCA Young Creators Fellowship in 2016. He was awarded 1st place in the Saatchi Gallery Drawing Showdown in 2011 among many other national and international prestigious awards. Since January 2011, Walker has served as a professor of the School of Art, Architecture, and Design at the Tec de Monterrey College.
Christina Moser (Austin, TX)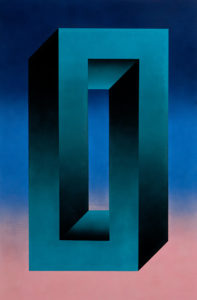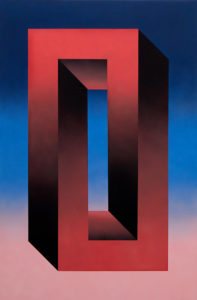 Christina Moser was born and raised in Houston, TX where art played a significant role in her childhood which continued while attending the High School for Performing and Visual Arts. In 2012, Moser received her Bachelor of Fine Arts in Design from The University of Texas at Austin. She's currently living and pursuing her art practice in Austin, TX where she also works as the graphic designer at Austin-based arts non-profit, Big Medium. Moser has exhibited her work in both solo and group exhibitions throughout Austin and Houston, TX.
Sponsored in party by Freetail Brewing Co., and Topo Chico.