Past Exhibition: July 2, 2022 – July 29, 2022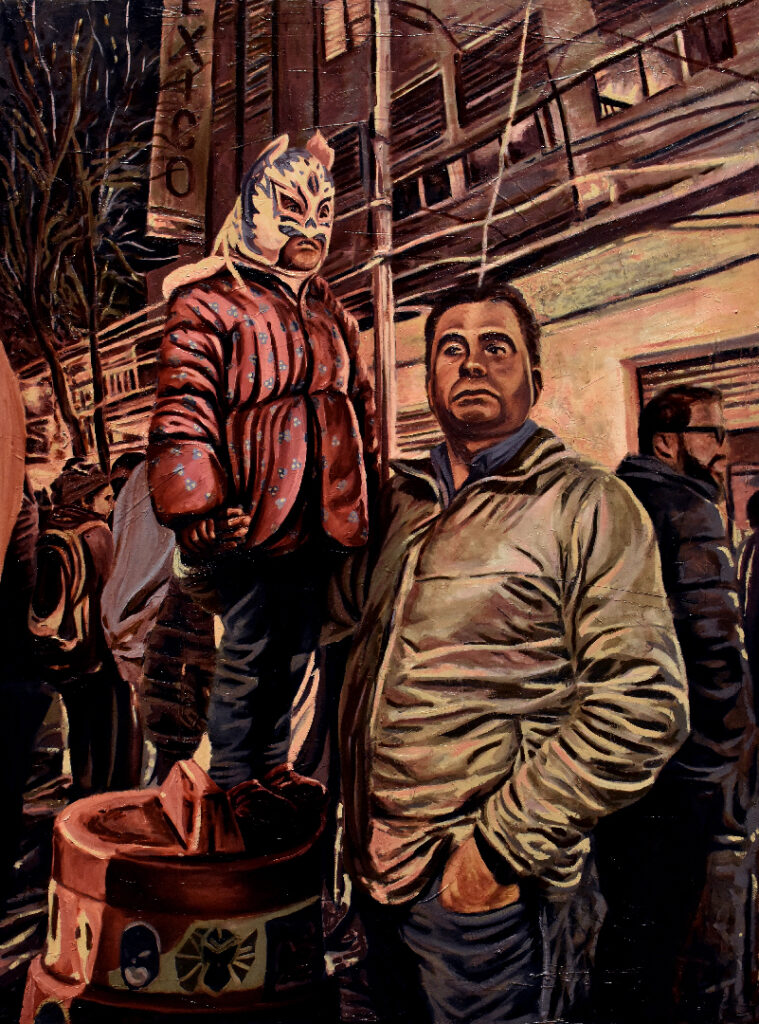 Guadalupe Hernandez (b.1993) is a Houston-based multidisciplinary artist who earned his MFA from Houston Baptist University in 2021. Hernandez was born in San Miguel de Allende, Mexico, before relocating to Pleasanton, Texas, a small city south of San Antonio, in 1998. Despite moving to the United States, Hernandez maintained a deep connection to his Mexican heritage and customs through time-honored familial traditions. Hernandez's practice examines his cultural identity by reinterpreting childhood memories and family stories connecting his past and offering greater meaning to his present. Through the use of photographic references accumulated over several years, retracing the markets, street scenes, and people of his homeland Hernandez creates elaborate Papel Picado portraits and figurative oil paintings with gestural brushwork.
Having moved to Texas at a young age, my experiences in Mexico were vastly different from those of my family. Until we started regularly visiting relatives, most of my recollections of Mexico were stories my brothers and parents told. What I do remember is venturing outside my Abuelita's house to go to El Mercado or La Villita to visit La Virgen de Guadalupe.
ARTIST STATEMENT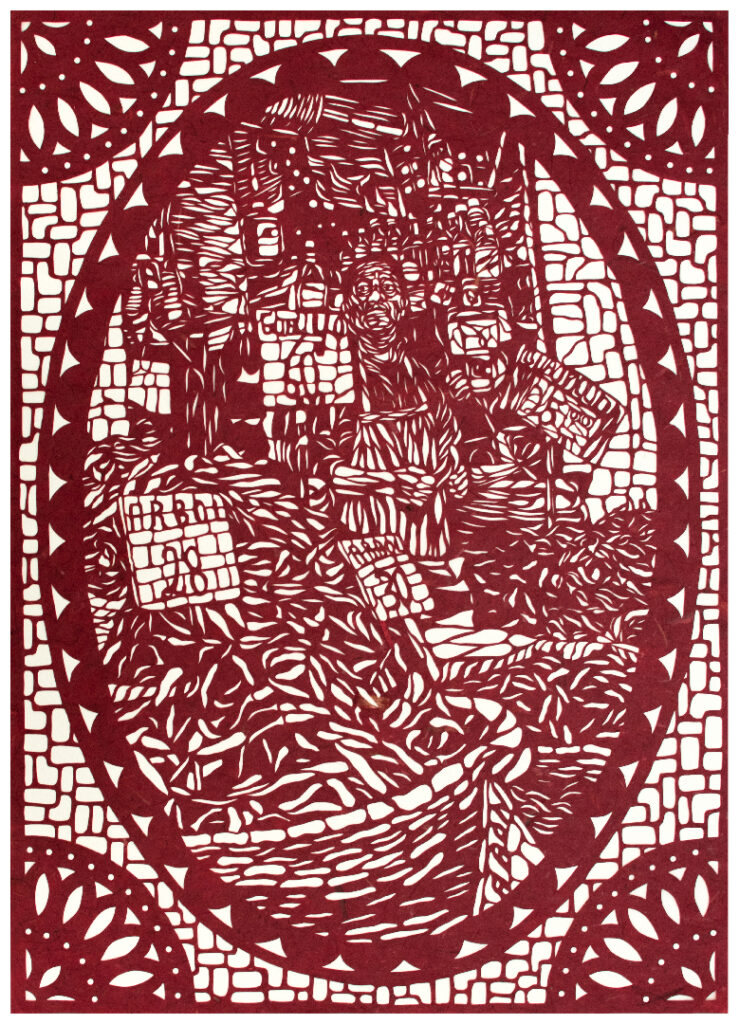 My work is, in a sense, autobiographical and a tool to process family histories and identity. My story begins in San Miguel de Allende, and reconstructing my memories there gives new insight into who I am and the decisions and sacrifices my family made to provide a better life.
My parents were laborers who instilled a strong work ethic and deep religious faith in my four brothers and me. These lessons have significantly influenced my work and been integral to my artistic process. Working with meticulous care in my paintings while applying expressive marks, desaturated colors, and an array of paint applications to express reverence and pride for my subject.
Similarly, the precise techniques in my work on paper require thousands of cuts using a combination of blades, woodworking chisels, and leather punches to produce complex Papel Picado-inspired works. Traditionally, Mexican folk artisans created these intricate and colorful punched paper banners as a national symbol of celebration. My adaption pays homage to this tradition by combining conventional methods while depicting detailed portraits and scenes celebrating Mexican culture, beauty, and customs and providing the viewer with a window into my upbringing and my family's experiences.
Learn more about Guadalupe at www.guadalupehernandezart.com