On View: October 6, 2023 – November 3, 2023
Yours to Keep delves into the female perspective of a Cuban immigrant, with my grandmother as the central character. This narrative aims to illuminate her life, thoughts, and challenges as a woman who left everything behind in pursuit of the American dream.

Abuela embodies an era when women had limited options, dedicating their lives to being a devoted wife and mother. Arriving in America with minimal knowledge of the language, she clung to her cultural roots as Grandpa swiftly adapted to American life. Her unwavering commitment to her role raises questions about assimilation and responsibility, themes explored in this piece.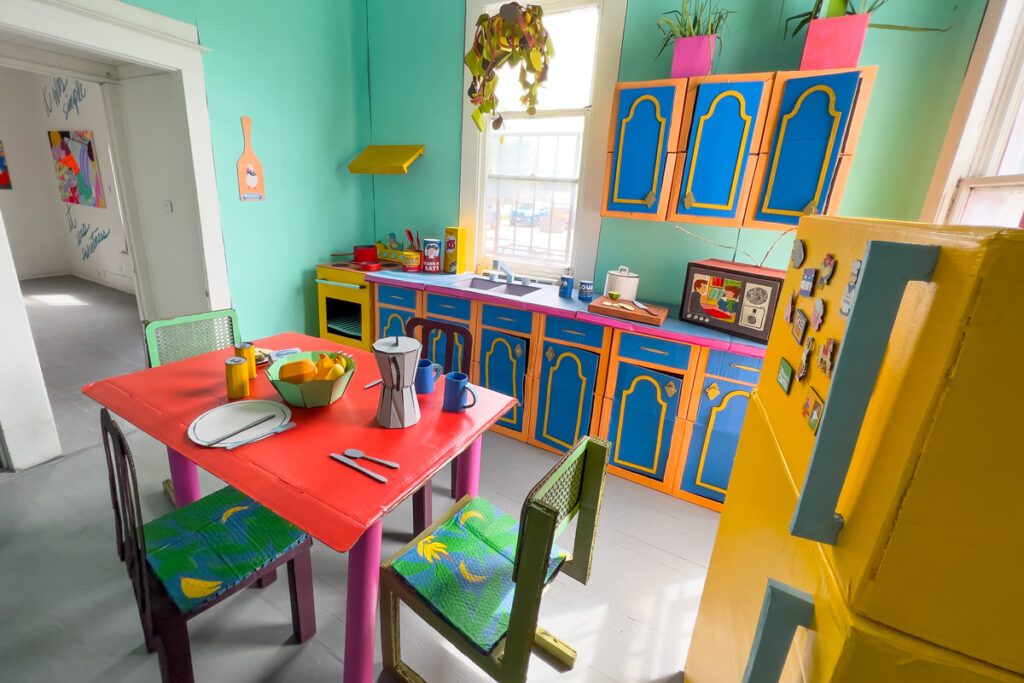 Memories often resemble fiction when seen through the lens of time and the imperfections of human recollection. To capture Abuela's story, this work blends personal observation with painted scenes of her life. This work explores the deep connection between memory and possessions, with objects capturing a character's essence. It showcases the power of belongings in expressing our true selves. A few works examine the interplay between words and images, using letters as design elements and symbols of communication to emphasize their significance. Color is used to enhance the narrative, to do more than create visual delight, but implemented to instill itself into the minds of the audience establishing a certain mood for each piece. The intensity of specific colors paired with the overwhelming use of just one or a few colors creates a memorable visual link to the work. The color palette used subverts the viewer's idea of emotion; centering on themes such as nostalgia, bittersweetness, and more specifically longing and showcasing these emotions in the bright powerful hues in which we feel them
---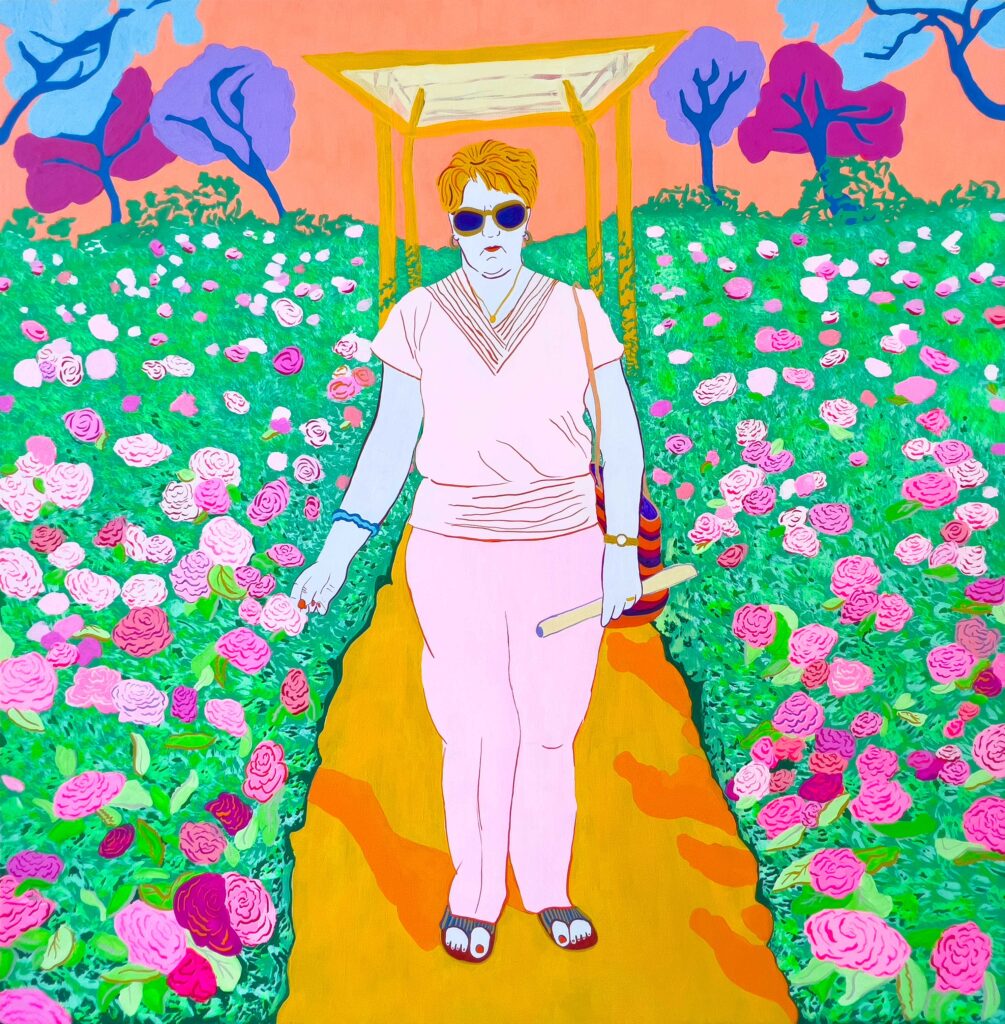 ARTIST BIO
Alexandria Canchola is a designer and illustrator who creates immersive large-scale installations that are inspired by narrative, color, letterforms, and filmmaking. Canchola has worked in many roles for publications, small businesses, and non-profits, working to solve problems creatively so ideas can come to life. She holds a BA from the University of Texas at Austin and an MFA in 2D Design from the University of Texas Rio Grande Valley. She has completed residencies at Otis College of Art and Design and Zea Mays Printmaking. Her exceptional work has been recognized with awards from American Illustration, American Advertising Federation, and International Design Awards. Currently serving as an Assistant Professor for the Graphic Design program at Texas A&M University–Corpus Christi, Canchola is dedicated to helping her students understand the power and potential of design in shaping ideas that can truly change the world.
To Learn more about Alexandria visit www.alexandriacanchola.com