Upcoming Exhibition: September 1, 2023 – September 30, 2023
Presa House Gallery presents …the river in collaboration with Oolite Arts in Miami and Artpace San Antonio. The exhibition features 2023 Oolite Arts Home + Away Resident Artists Sandra Ramos, Sue Montoya, and Tom Scicluna. The Oolite Arts' Home + Away offers Miami-Dade-based artists opportunities to participate in Oolite Arts residency takeovers in some of the most important artist residencies across the country. The goal is for participants to garner new ideas and relationships to benefit and further enrich their careers and Miami's cultural community. This site-specific San Antonio-inspired exhibition, …the river, presents new works by Ramos, Montoya, and Scicluna created during their five-week residence at Artpace San Antonio from March 27–May 1, 2023. The work explores themes of colonialism, power, decay, accumulation, and labor concerning the unique social and material conditions of San Antonio.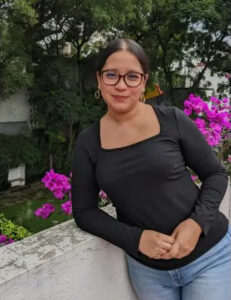 Sue Montoya explores themes of accumulation and familial histories of emotional and physical labor by constructing two piñatas and a video performance. In Bargain$ Depot Piñata (2023), Montoya re-creates the Bargain$ Depot building located next to Ingram Park Mall on the west side of San Antonio in the form of a piñata filled with stuff found in the bins of the depot. Rastro Piñata (2023), Montoya recreates a junkyard car as a piñata with materials found at the Pick-N-Pull near Texas A&M University-San Antonio. The labor of sorting and collecting found in these two sites is an intergenerational practice. In the final work, lo que no aprendí (2023), a video performance features the artist making tortillas from memory.
Sue Montoya was born in Los Angeles, California, and raised between Tegucigalpa, Honduras, and Miami, Florida. She received a BFA from the New World School of the Arts in Visual Arts in 2014. She received her MFA from the University of Florida in May 2018.
---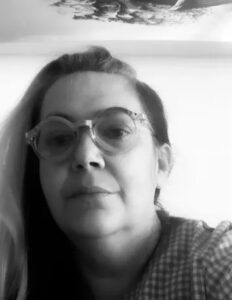 Sandra Ramos proposes a video/photography installation that departs from a funny short story she wrote in 2021 about a mysterious entity called T͟Hēe- a kind of artificial intelligence that lives inside her digital media, a presence related to glitches on VR (virtual reality), but that also move to RL (real life). During her stay at Artpace San Antonio, Ramos was mesmerized by the effects of street lights on her room window and started to collect them as signals created by T͟Hēe to communicate with her. These photos and videos deal playfully with the intimate space of an art residency in relation to its geographical context. Ramos creates video dialogues asking questions about Texas that are translated into the movement auto-created by the lights on the glass of the windows. She uses these abstractions ironically to show how we digest so much preconceived and standardized information through social media and artificial intelligence answers. The randomness and speed of perceptions we experience in the contemporary world have a role in the creation of new languages and shifts in mental processes to deal with cultural and technological uncertainties. The printed images will be added to the wall with window putty around, and Ramos's videos will be projected on double-sided projection screens.
Sandra Ramos was born in Havana in 1969 and currently resides and works in Miami. She obtained her MFA from SFAI CA in 2021 and her BA from ISA in Havana in 1993. Ramos has had several solo exhibitions, including "Both Sides Now" at DRCLAS Harvard in 2022, "Déjà vu" at PAAP in Miami in 2018, "Watertight" at ASU Museum in 2016, and "Bridging the Past, Present and Future" at American University Museum in Washington DC in 2014, and "Puentes" at the National Museum of Fine Arts in Havana in 2012. In addition, she has participated in collective shows at the Venice Biennial and Havana Biennial in 2013 and 1994, respectively, as well as Artyard in NJ in 2022, MFA Boston in 2020, and PAMM in Miami in 2018. Ramos has also received numerous awards and art residencies, including the Ellis Creator Award in Miami in 2021, the Cleveland Foundation in 2017, The Studios of Key West in 2016, and The Fountainhead Miami in 2011. Her work is held in the collections of prestigious institutions such as MOMA NY, MFA Boston, The San Diego Museum of Art, PAMM, National Museum of Fine Arts in Havana, The Bronx Museum, ASU Museum, The Ludwig Forum Aachen, TBA21 Vienna, and Fuchu Art Museum in Tokyo.
---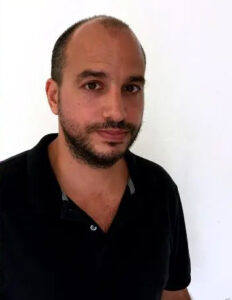 Tom Scicluna will present a group of framed prints that document a series of object-based gestures hosted within the one-acre, Artpace parking lot. Utilizing Artpace's related infrastructure and materials, the documented actions play out within the frame of the economically contested San Antonio downtown environment. To further this, Scicluna will also include a limestone and rebar sculpture – the materials of which derive from the current "300 Main" downtown development project.
Tom Scicluna lives and works in Miami, FL. Recent shows and projects include Domain, Nina Johnson, Miami, FL; 2019 Atlanta Biennial: A thousand tomorrows, Atlanta Contemporary, Atlanta, GA; Some Aesthetic Decisions: Centennial Celebration of Marcel Duchamp's Fountain, NSU Museum of Art Fort Lauderdale, FL; and Climate Sync, a public artwork realized in conjunction with Miami-Dade Art in Public Places and installed at Oolite Arts, Miami Beach, FL. His work is in the permanent collections of ICA Miami, NSU Art Museum Fort Lauderdale, and the Pérez Art Museum Miami.